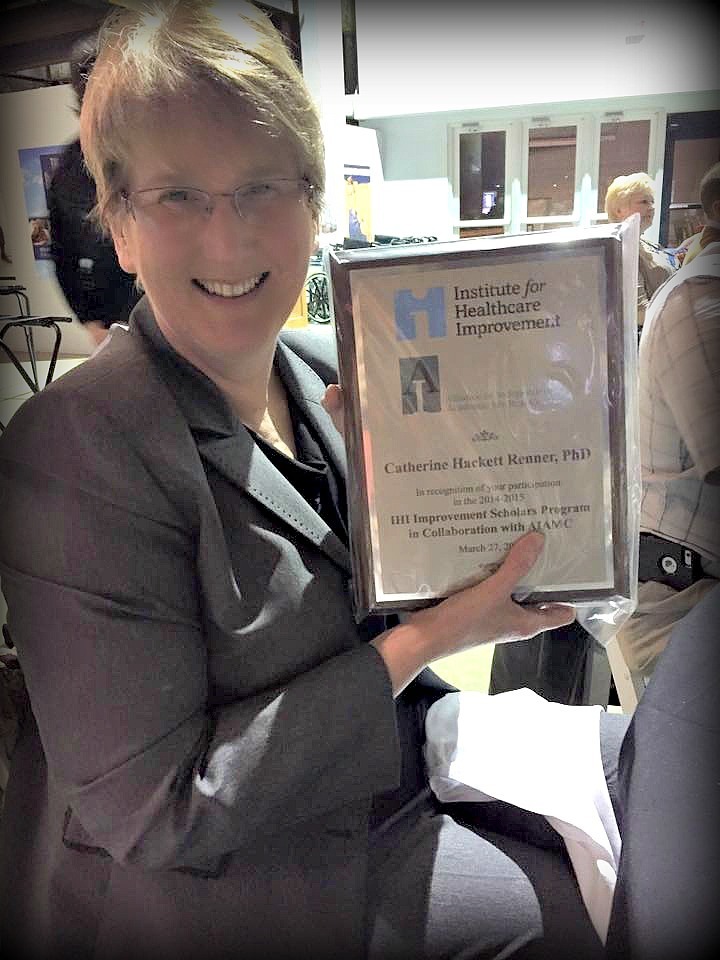 Catherine Hackett Renner, Ph.D., Named 2019 MMCSD Commencement Speaker
MMCSD
Monday, June 24, 2019
The Mount Morris Central School District has named Catherine Hackett Renner, Ph.D., a 1976 MMCSD graduate, as the 2019 Commencement Keynote Speaker.
Renner is the daughter of John and Catherine Hackett and sister to Patricia Cornelison (Hackett). She and her husband, Michael Renner, have two children, Moriah and Jack.
Currently, Renner is the Associate Vice President in the Office of Analytic Support and Institutional Research at Grinnell College in Iowa.
Renner was previously the Director for the Office of Research at UnityPoint Health in Des Moines, Iowa. She has worked with the Iowa Methodist Research Center specializing in Trauma Research.
Renner's accomplishments include: Assistant Vice President of Mansfield University, Director of Institutional Research at SUNY Geneseo, Tenured Associate Professor at West Chester University, Senior Biostatistician at Johnson & Johnson and Zeneca, and is an excellence honoree for the Frank Costin Memorial Award.
Renner has delivered academic presentations to a variety of places such as:
• American Psychological Society
• National Science Foundation
• State System of Higher Education Academic Officers
• National Institute on the Teaching of Psychology
• National Student Success Conference
• Association for Women in Psychology
• Society for Behavioral Medicine
• American Diabetes Association
• American Psychological Association
• IEEE Systems Man and Cybernetics
While at MMCSD, Renner was a member of Future Teachers of America, Joseph Belliotti Yorker Chapter, French Club, Yearbook Club, Ski Club, MMCS Band, and Senior Chorus. She was also a majorette for the marching band and participated in her senior play.
Renner received her Bachelor's in Psychology and Education from Nazareth College in 1980. From there, she attended Ohio University and earned a Master's degree in Experimental Psychology in 1982 and graduated with a Doctorate in Experimental Psychology in 1985.
"I am proud and humbled to be asked to be this year's commencement speaker. I am very grateful to MMCS for providing me the education, encouragement and support to develop into the person I am today," said Renner. "I am also happy to see those values continue today among the current teachers and leadership."
The 2019 Mount Morris Central School Commencement is scheduled for Sunday, June 30, 2019, at 12:30 p.m. in the High School Auditorium.