Congratulations to Ethan Provino (11th grade) on winning the class D Sectional Championship in Golf this past Saturday and winning the Section V Class D Sectional Championship yesterday!!! Ethan is off to Super Sectionals today, Monday May 23rd at Wayne Hills Country Club located in Lyons N.Y. Ethan is the first ever Mount Morris CSD student to advance to Super Sectionals!!!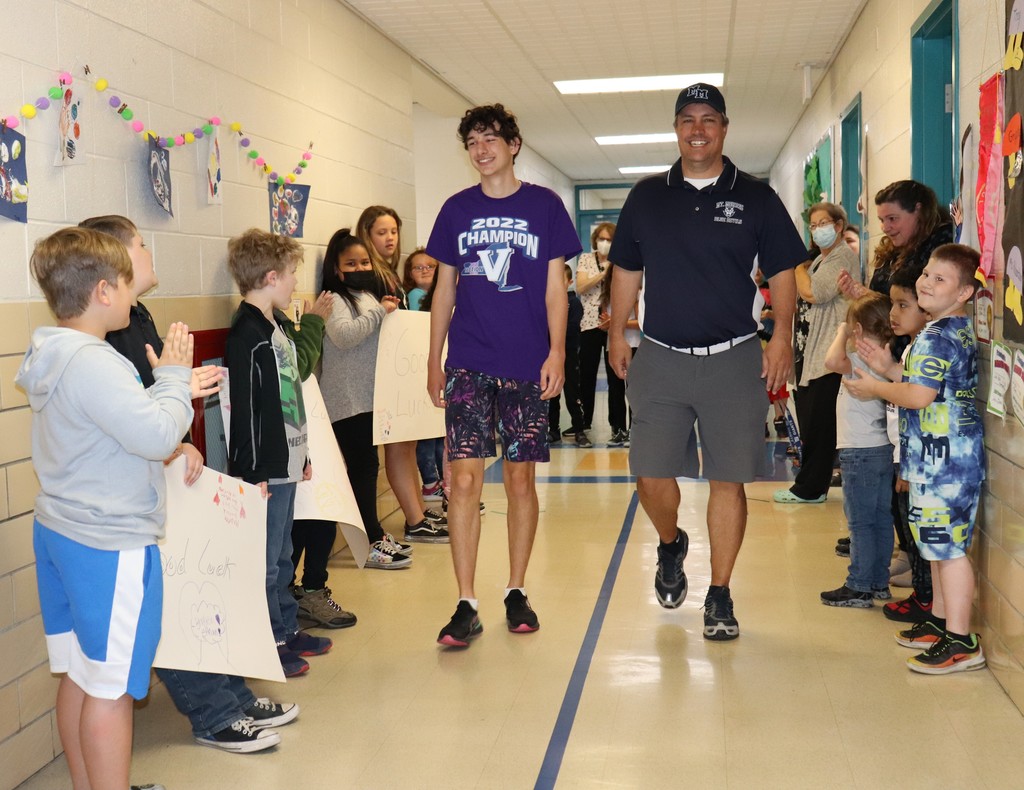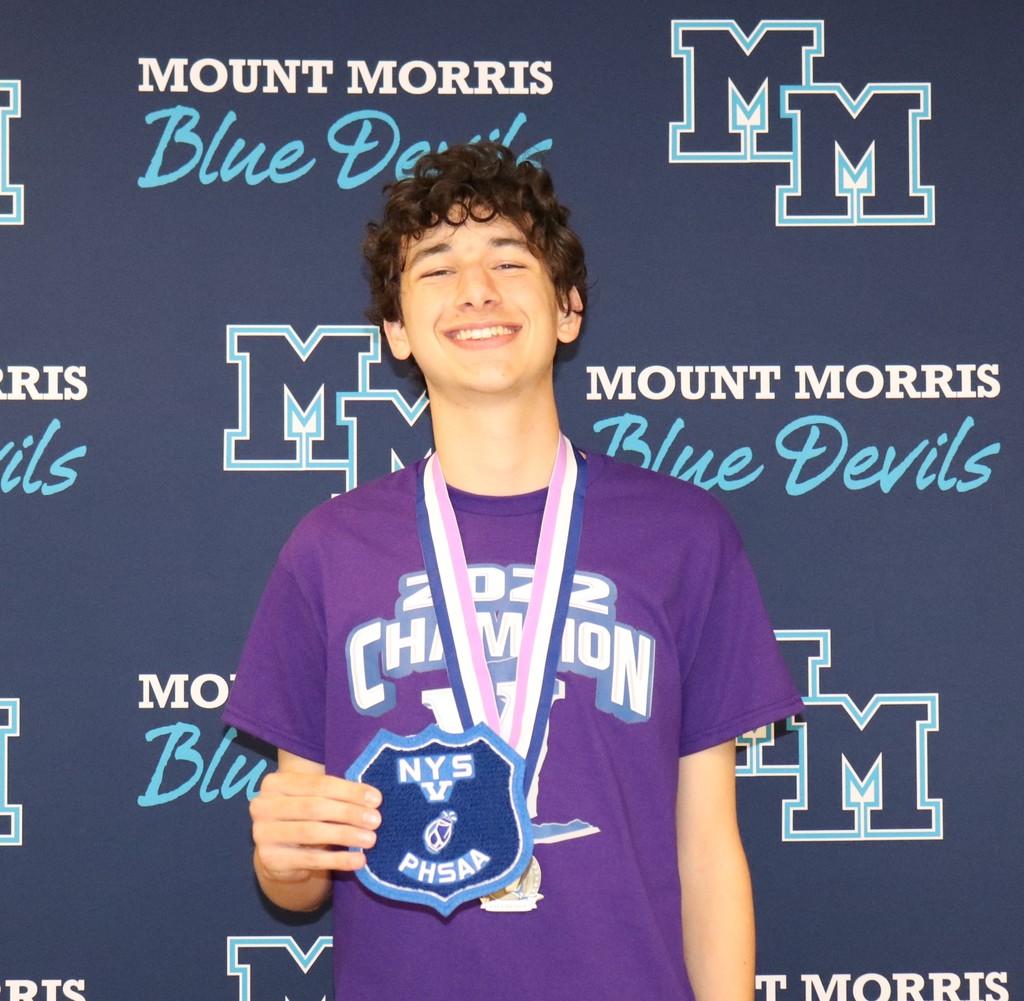 Order your yearbook today! All seniors will automatically get their yearbook for free! Click on the following link to order online: buytheyearbook.com. The cost is $34.65 per yearbook. Click on the image for more details.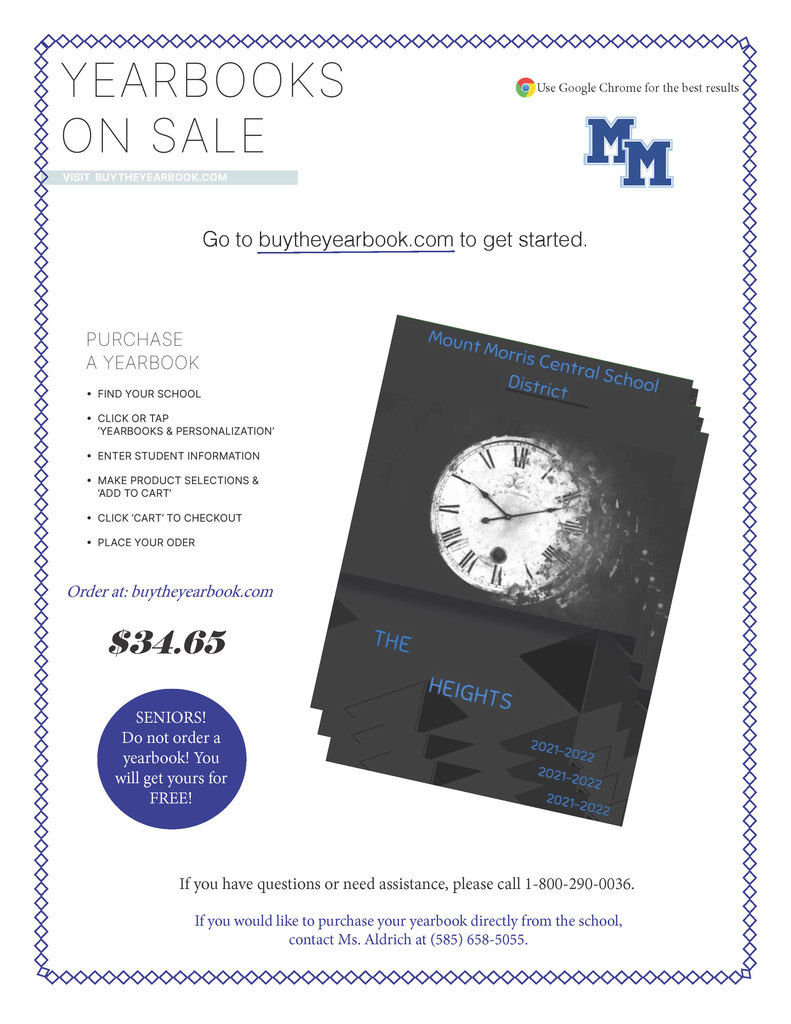 Congratulations to Cooper Davis, Adrianna Mann and Evalisse Romero for being selected by our coaches as our Athletes of the Week!! Student-athletes who receive this special recognition have excelled in sportsmanship and worked hard to maintain a positive attitude!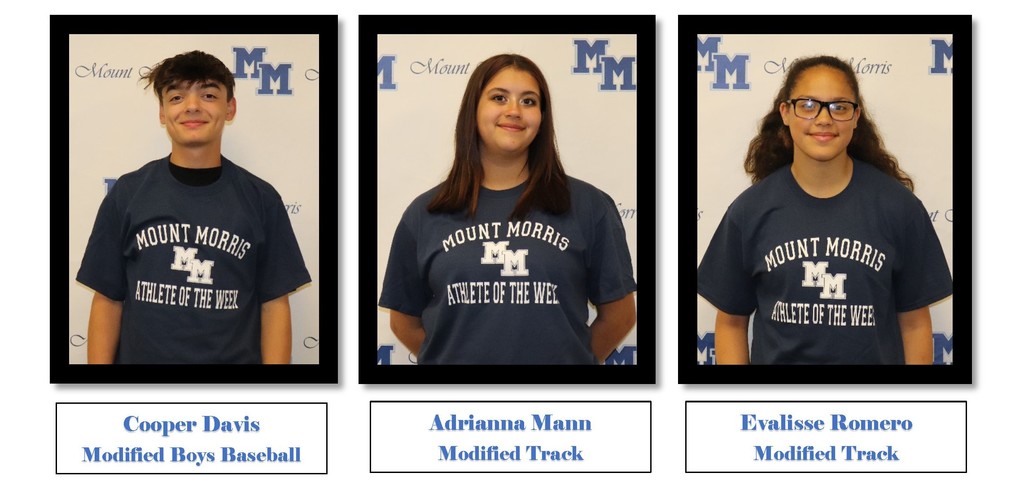 Our special Senior Recognition Event for Track and Field will be held tomorrow, May 17th at 4:40pm on the MMCSD track just before the meet vs. Caledonia-Mumford, which is scheduled for 5pm. To see our full athletic calendar, click on the following link:
https://www.sectionvny.org/public/genie/783/school/4815/

Congratulations to Rylee Lippens and Ethan VanAernam for being selected by our coaches as our Athletes of the Week!! Student-athletes who receive this special recognition have excelled in sportsmanship and worked hard to maintain a positive attitude!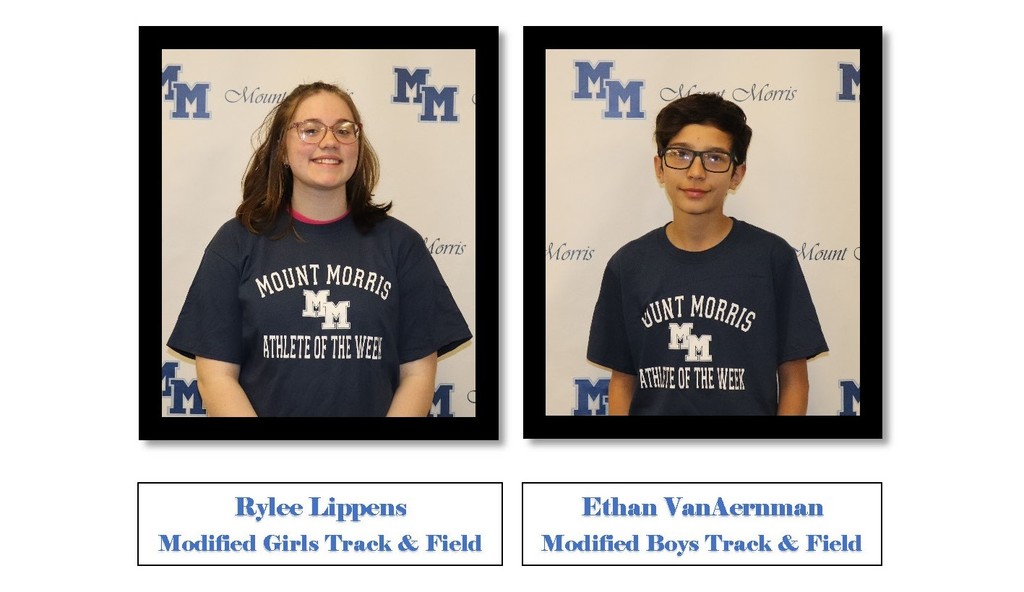 Twins and members of the Mount Morris Central School District Class of 2022, Sierra and Stephen Somers, signed with the Finger Lakes Community College (FLCC) Basketball program!! Both seniors have been playing basketball since they were in the second grade! Among many other accomplishments, both made the LCAA Exceptional Senior Game. Sierra said what she will miss most about MMCSD is seeing her friends and all the sports that she has participated in (Soccer, Basketball & Track). Stephen said his most memorable moments from high school are going to sectional games. Sierra and Stephen will attend FLCC beginning in the fall where Sierra will major in Nursing and Stephen will major in Sports Science. Congratulations on all of your successes, Sierra and Stephen! Your MMCSD family wishes you the best of luck!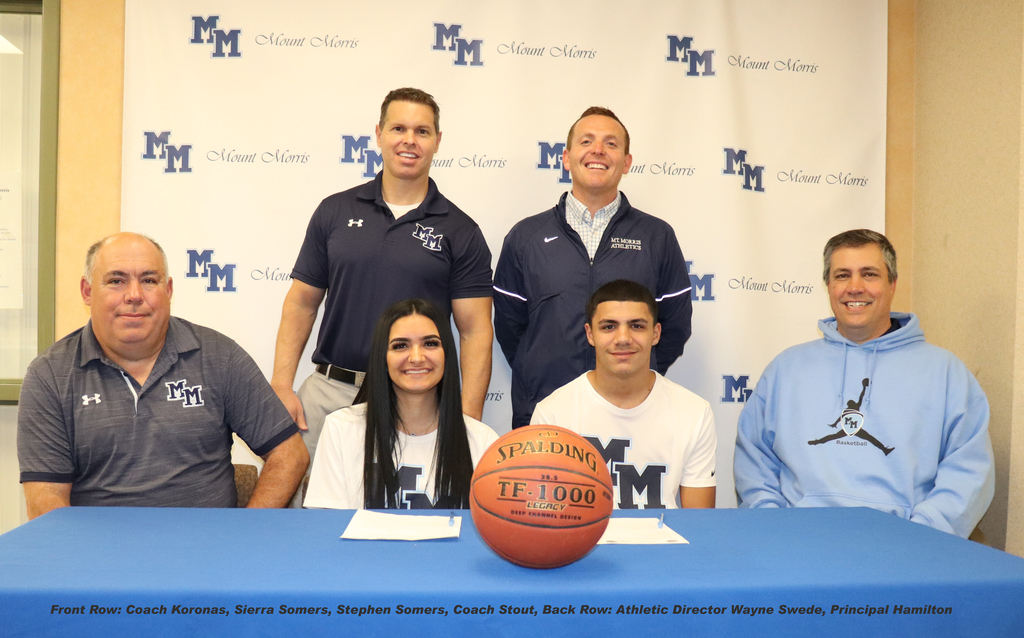 The Alexis Crespo- Lazu Fundraiser Basketball Game will take place in the Mount Morris High School Gymnasium on Friday June 3, 2022 at 7:00 PM. Alexis, who is a member of the Senior Class, was recently in a very serious accident. During the game, The Class of 2022 will take on the Mount Morris Central School Faculty. All proceeds will go to the family of Alexis Crespo Lazu. Doors will open at 6:30PM and there will be a $5.00 entry fee (additional donations at the door are welcome). There will be concessions and other activities, such as half court and three-point shooting contests for you to enjoy. Please come out and show your support but if you can't attend, donations are accepted. Please contact Mr. Swede (
wswede@mtmorriscsd.org
) or Principal Hamilton (
jhamilton@mtmorriscsd.org
) if you have any questions.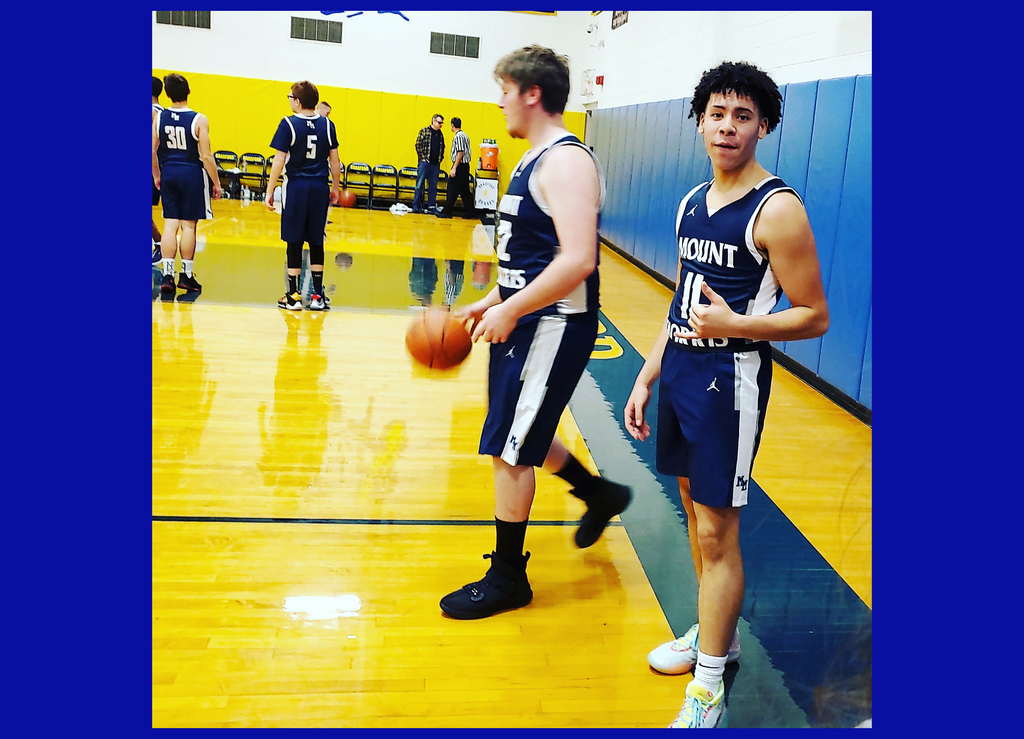 Attention MMCSD 10th and 11th graders! If you are interested in taking the Drivers Ed course, contact Mrs. Ingerick by May 9th!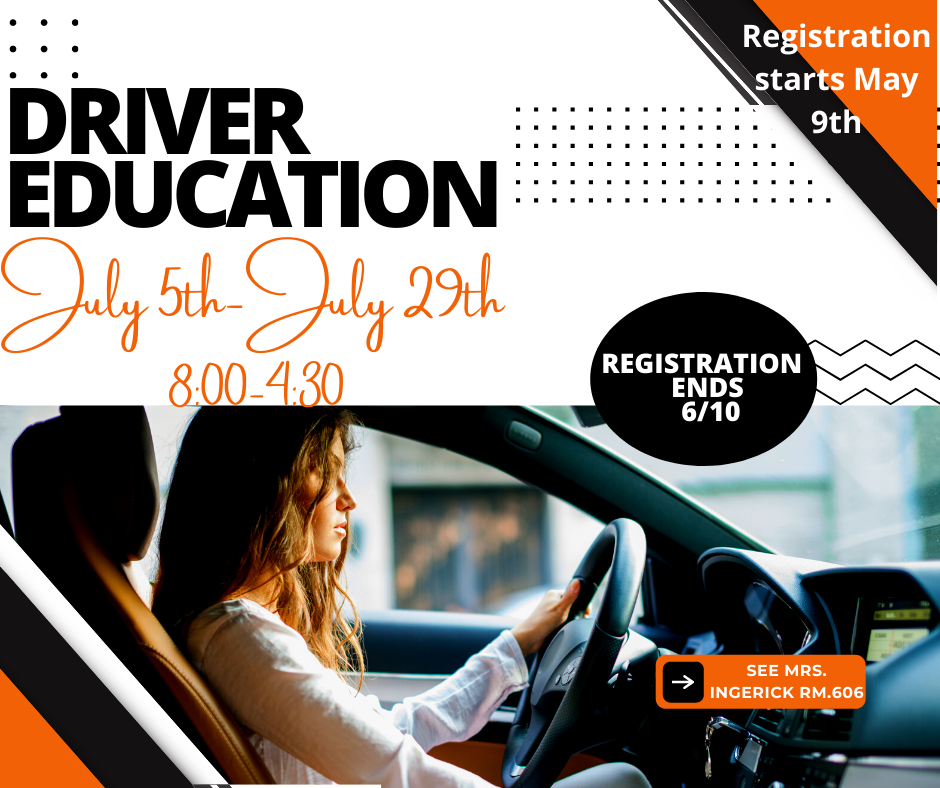 Teachers don't just teach, they prepare us for the road ahead! We would like to thank all of our faculty members for their hard work and dedication to Mount Morris Central School District and their students!!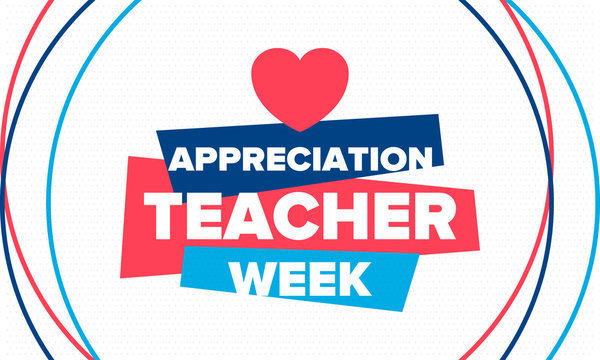 The Ability Partners Foundation held a community walk-a-thon on Saturday, April 30th at Eastview Mall. Participants from our District raised $400 for autism awareness!!! MMCSD Teachers and Staff had a blast raising money for a good cause! Pictured below from left to right are Hannah James, Marlie Hess, Kaylea Bryant, Alex Polito and Amy Callaro. The event also featured an Artists for Autism exhibit, a bake sale, a DJ, a live lacrosse demonstration from the Canandaigua girl's lacrosse team, favorite costumed characters and more! All proceeds went to CP Rochester, Happiness House, and Rochester Rehabilitation programs and services, which help enhance the lives of the children, adults, and families these agencies serve.

Our Elementary Scholastic Book Fair is taking place Monday, May 2nd through Monday, May 9th! For every item sold, MMCSD receives 25% of the proceeds which will benefit our school Library! Proceeds will be used to purchase books and other STEM (Science, Technology, Engineering, and Mathematics) products for our library. All of our elementary classes will have a chance to visit the Book Fair during school. Click on the following link to explore an expanded selection of exclusives, new releases, value packs, how to set up an optional student eWallet and more:
https://bit.ly/3teWsvl
. Thank you for instilling a love of reading in your child(ren) and supporting our Book Fair!!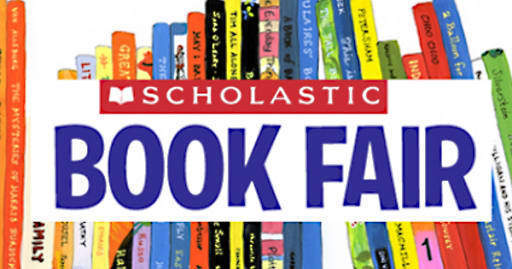 Congratulations to Sarina Johnson, Danny McCart and Ethan Provino for being selected by our coaches as our Athletes of the Week!! Student-athletes who receive this special recognition have excelled in sportsmanship and worked hard to maintain a positive attitude!

Congratulations to the following students for receiving the 2022 Livingston County Teen Recognition Award: Logan Brooks, Shayla Brown, Valeri Garcia, Tyler Guzzardi Matthew Hartigan, Anna Johnson, Yujin Lin, Chloe Mike, Emily Mike, Gadge Savastano and Jesse Yorks!! This special recognition award process is coordinated by the Youth Bureau and recognizes youth for having a positive influence on their community through their service participation, volunteering, and good deeds!!! The award summaries and photos will be available on the Livingston County website at the following link:
https://www.livingstoncounty.us/286/Youth-Bureau
.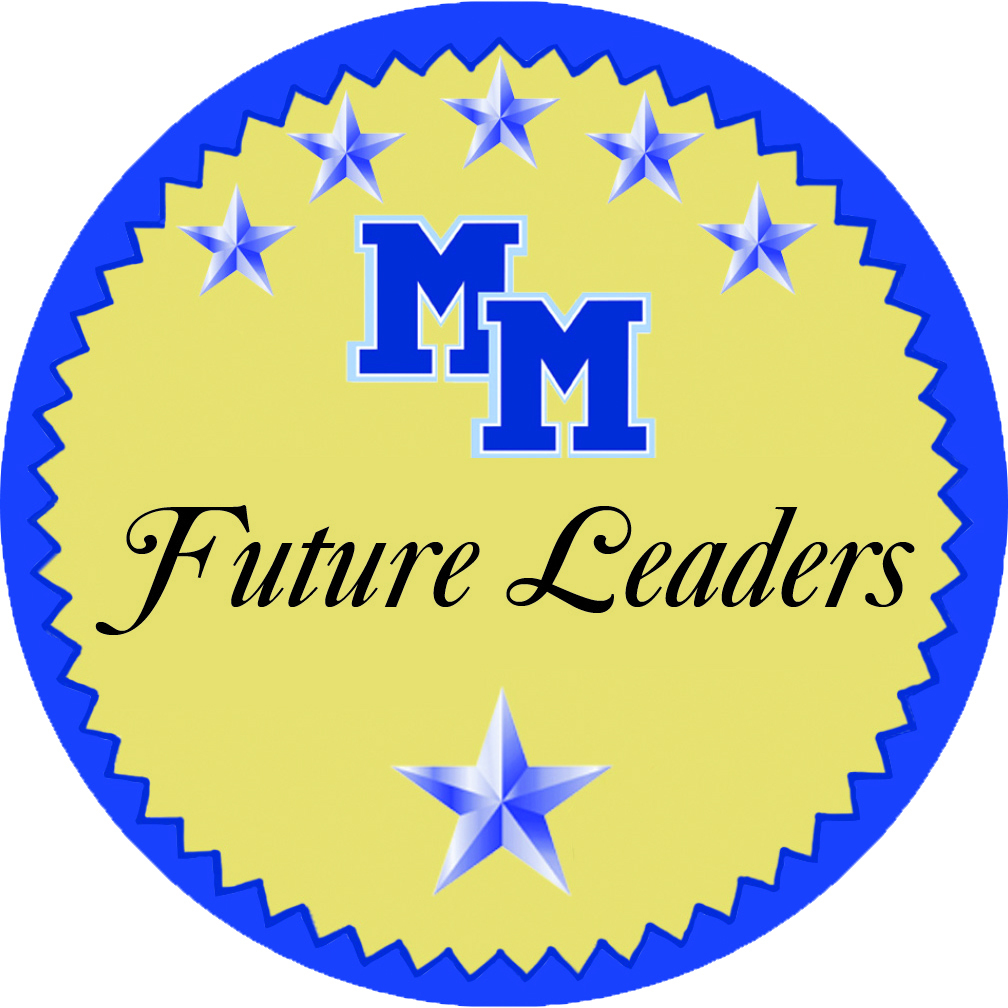 Congratulations and good luck to our 6 Odyssey of the Mind Teams headed to State Finals!!! #MMPRIDE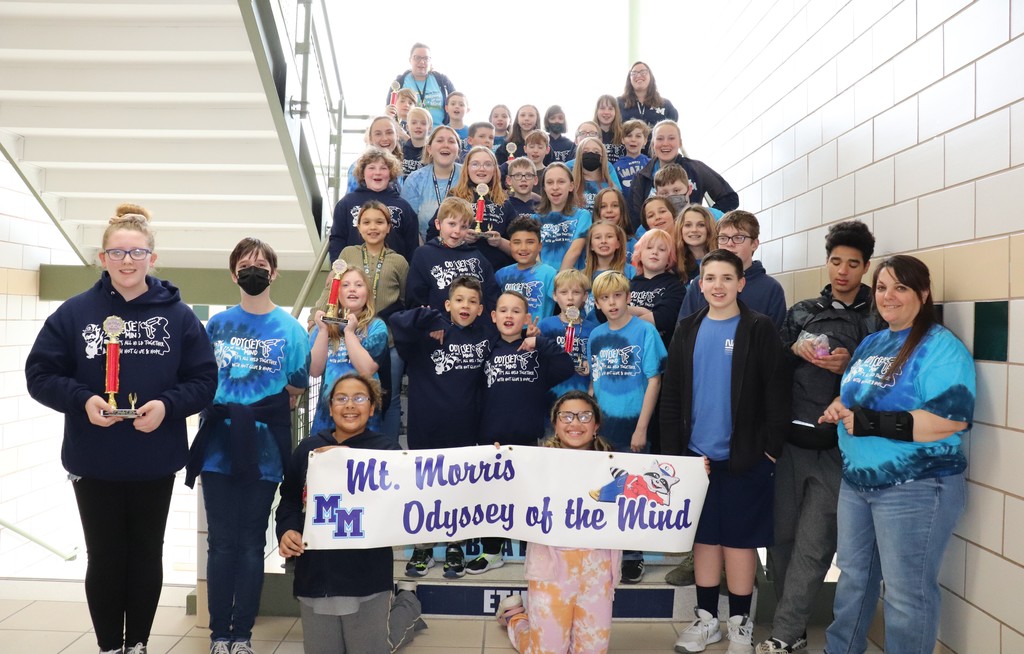 Join us at MMCSD this coming Friday and Saturday for our Spring Musical, "NUNSENSE". This production is a hilarious and highly exaggerated musical about a convent of Nuns who stage a fundraiser to enable them to bury the last four nuns of their order who died after an unfortunate cooking accident and are being stored in the freezer!! Show times are on Friday, March 25th at 7pm and Saturday, March 26th at 1pm and 7pm. Admission is $5 at the door. We will see you there!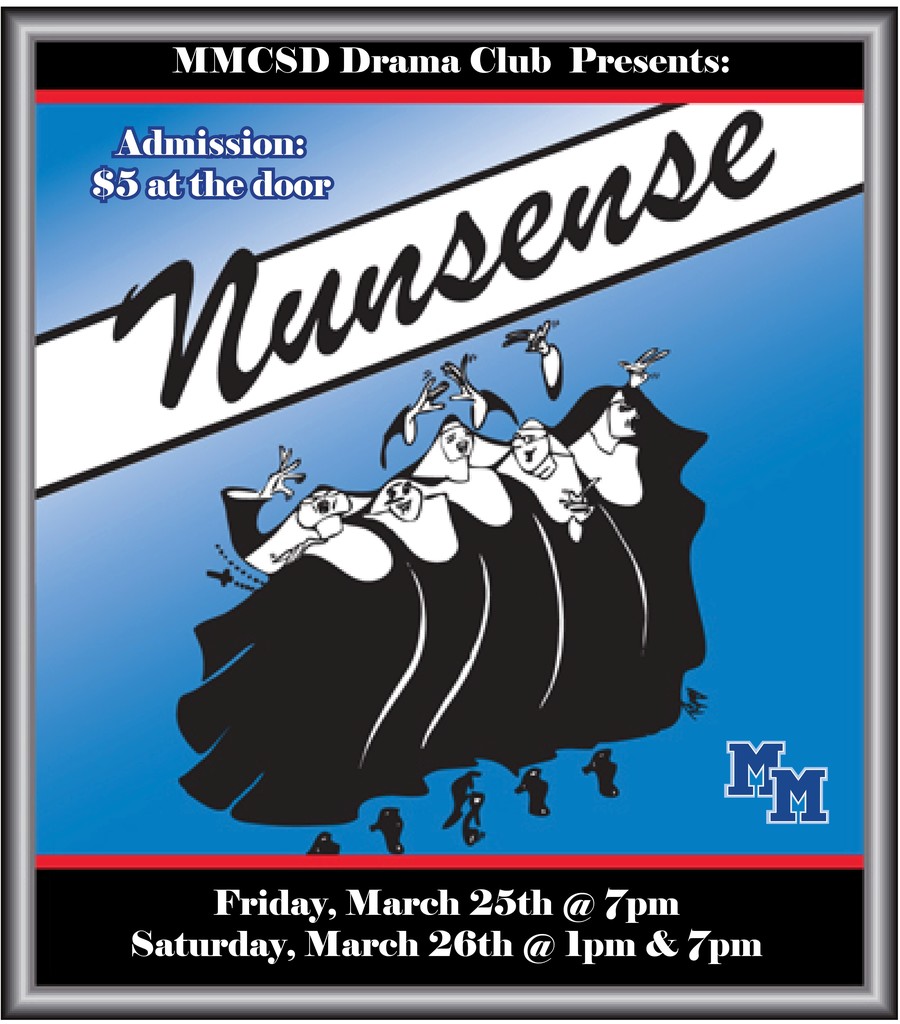 Our fifth-grade students recently had the opportunity to take steel drum lessons!!! We would like to thank Percussionist and Teaching Artist Ted Canning who works with our students each year!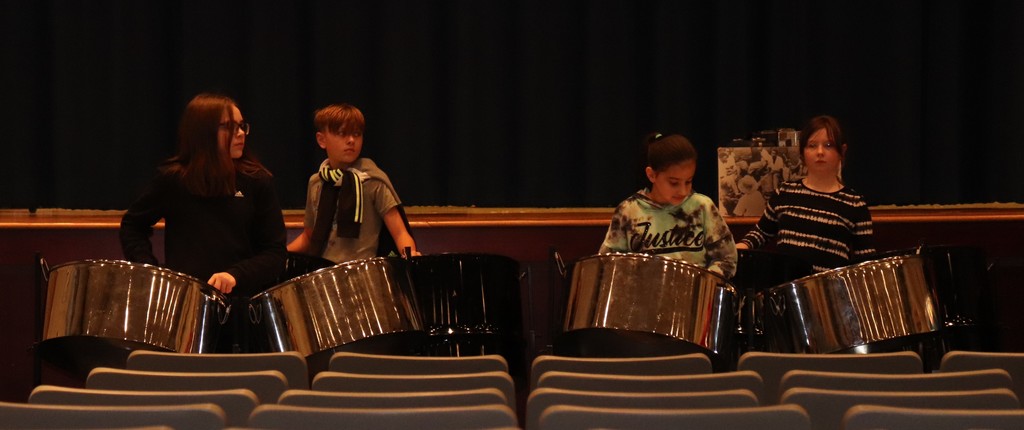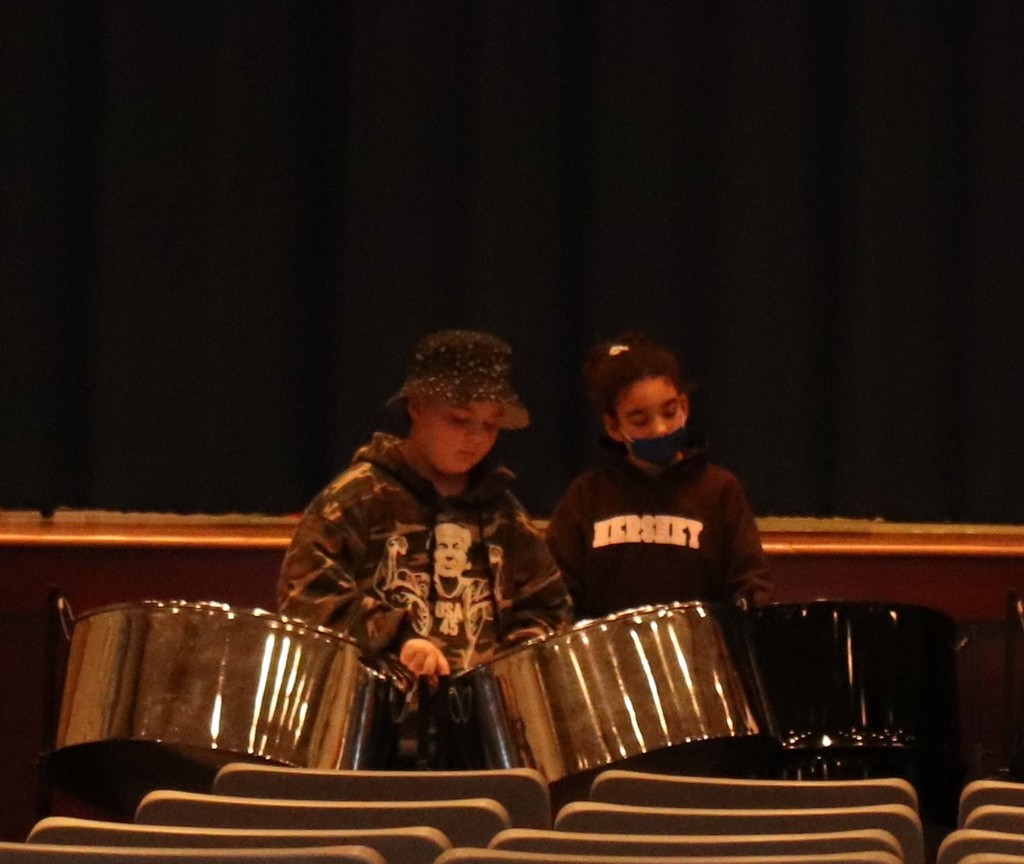 Mrs. Wheeler's 7th grade Family & Consumer Science students are cooking meals for $2.50 per person!! The first group made hamburgers with all the fixings! Yum! For this unit, groups consist of either 2, 3, or 4 students and each table is given $2.50 per person to spend on ingredients needed to make food for their group. Things like ketchup and seasonings do not need to be added into the budget because we already have them in the pantry. Other meals students will be making are buffalo chicken wings, individual pizzas, hotdogs, rice & chicken and mini pumpkin pies.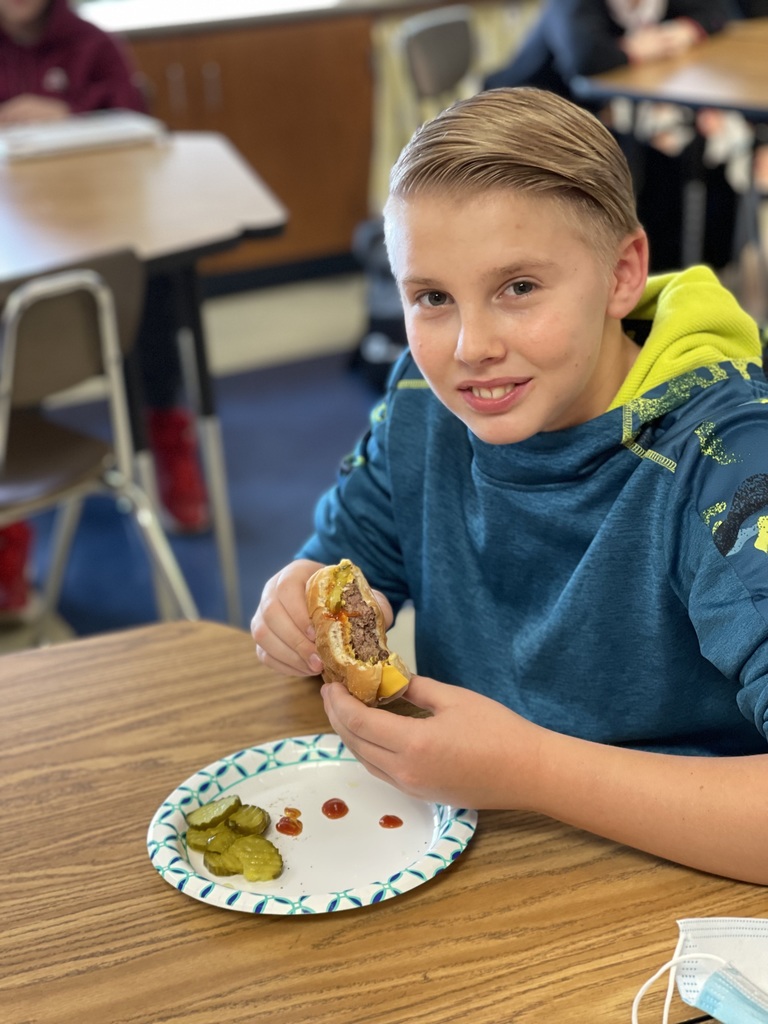 Our State University of New York (SUNY) Environmental Science and Forestry (ESF) students are using small wind generators to determine the most efficient blade configuration for electrical generation! Through our partnership with SUNY, our High School students are able to earn college credit while discovering critical connections between reading, writing, and the environment. Students who successfully complete this course, and who meet associated admissions criteria, are guaranteed admission to the SUNY ESF program following High School graduation.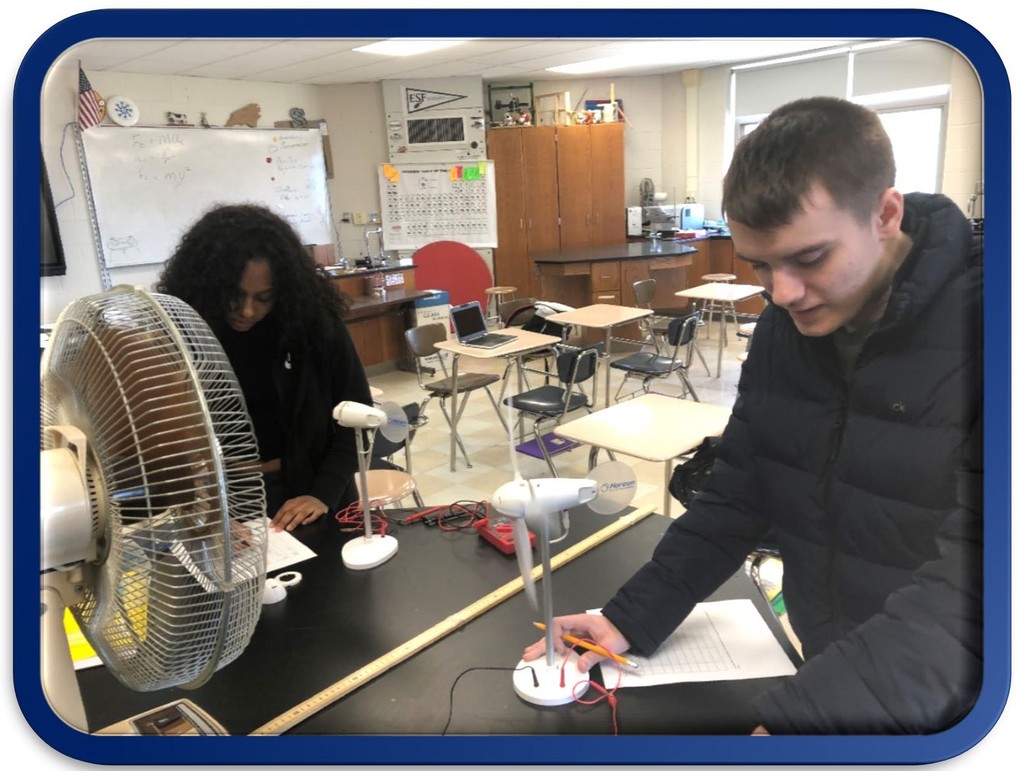 Best of luck to our Odyssey of the Mind competitors tomorrow, 3/11!!! This year we have a record of nine Odyssey of the Mind Teams! Since our program was resurrected in 2016 we have had teams advance to both the State and World Finals! Below are our teams and a description of their problems: Primary: Grades K-2 (Tri-Cycle Transport Problem) Teams will build a vehicle that will travel forward, backward, and turn to a side while they perform a skit that includes a funny narrator, a mechanic character, a salesperson, and a song. Team A: Annabelle Gilbert, Dallas Tidd, Gideon Kelley, Rachael Kelley, Abigail Kelley, Anthony DelValle, Alexis Melendez Garcia Team B: Zoe Morales Milian, Darianne Morales Milian, Lena Zingaro, Charlie Bump, Anthony Hamilton, Ashley Nova. Classics Problem: (The Musical Production) Teams will create a biographical musical about a historic figure that includes three songs. The performance will also include a lighting special effect, movement of scenery, and a marquee for the team's musical. Grades 3-5 Team: Lillian Mallaber, A'Naijha DeJesus, Aubree Lippens, Neshkiel Torres Ramirez, Bryson Torres. Technical Problem: (Odyssey ReOMvention) Teams will present a performance that identifies self-replicating environmental threat. The team will need to eliminate the threat in a performance that will include original music, animal characters. Grades 3-5 Team: Avery Privetera, Owen Clester, Karsin Bonfield, Ellissa Mallaber, Logan Forbes, Brayden Painter Grades 6-8 Team: Eli Clester, Shawn Brown, Yaseal Malave, Bella Oddo, Willow Palermo, Wyatt Willett, Addyson Barnhardt. Performance Problem: (Life is a Circus!) Teams will create a performance about a young person who wakes up one day to discover they somehow were transported into a circus world. Their performance will include original animals, a clown, circus acts, and a ringmaster. Grades 3-5 Team: Peyton Tidd, Sydney O'Grady, Victoria Ramirez, Jonah Clester, Jhoskar Santella, Evan Privitera Grades 6-8 Team: Jordan Garcia, Warren Palermo, Ethan VanAernam, Shayla White, Kaylee Hadfield, Stormy Browne, Oscarielys Santaella. Balsa Problem: (Matryoshka Structure) Teams will design and build a Matryoshka (nesting dolls) structure made of only balsa wood and glue that holds as much weight as possible. The performance will have a theme about storage that includes placing weights, the structures, and a nesting doll character. Grades 3-5 Team: Trinity Tidd, Evan Tillier, Brooklyn Gledhill, Owen Guillod, Arianna Chase, Henry Tillier, Peyton Smith. Vehicle Problem: (Escape vroOM) This team will create a vehicle that will help a group of characters escape an unusual room by completing tasks that reveal clues. When the vehicle performs the final task, it will reveal a clue that allows the group to escape the room. Grades 3-5 Team: Scott Lonsberry, Cameron Zingaro, David Kelley, Elianna Oddo, Chase Woodworth, Madelyn O'Dell. We are excited to be hosting all of region 15 here at MMCSD! Odyssey of the Mind has been a leader in education for 40 years. It emphasizes creativity, science, technology, engineering, the arts and math. The program began in Founder Dr. Sam's innovative industrial design classes at Rowan University in the 1970's. Dr. Sam believed learning should be fun, students should incorporate their own interests, there are always new uses for old items and the way you ask a question is everything.