MMCSD Class of 2023 wishes to say "Thank You" to everyone who has supported their fundraiser! So far, you have helped them raise $468 towards their Senior Class Trip and Prom! It's not too late to order! Orders can be placed through October 14th at the following link:
https://fancloth.shop/NB8CT
. There are 38 different items being offered including: t-shirts, hoodies, jackets, pants, blankets, tumblers and more!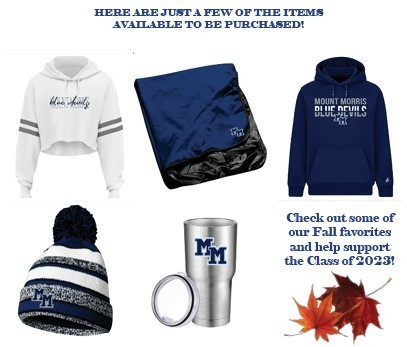 Attention parents with students in grades K-5! Do you have a child(ren) who enjoy camping, hiking, having fun and interested in joining Cub Scouts? Registration will take place on Tuesday, 9/27 at 6:30pm in the MMCSD Elementary Gym. Click on the following link to view their flyer:
https://bit.ly/3dDSFpK
. Thank you, Nate Hall, for coming to talk with our students about Cub Scouts today! Students were engaged and had a lot of great questions!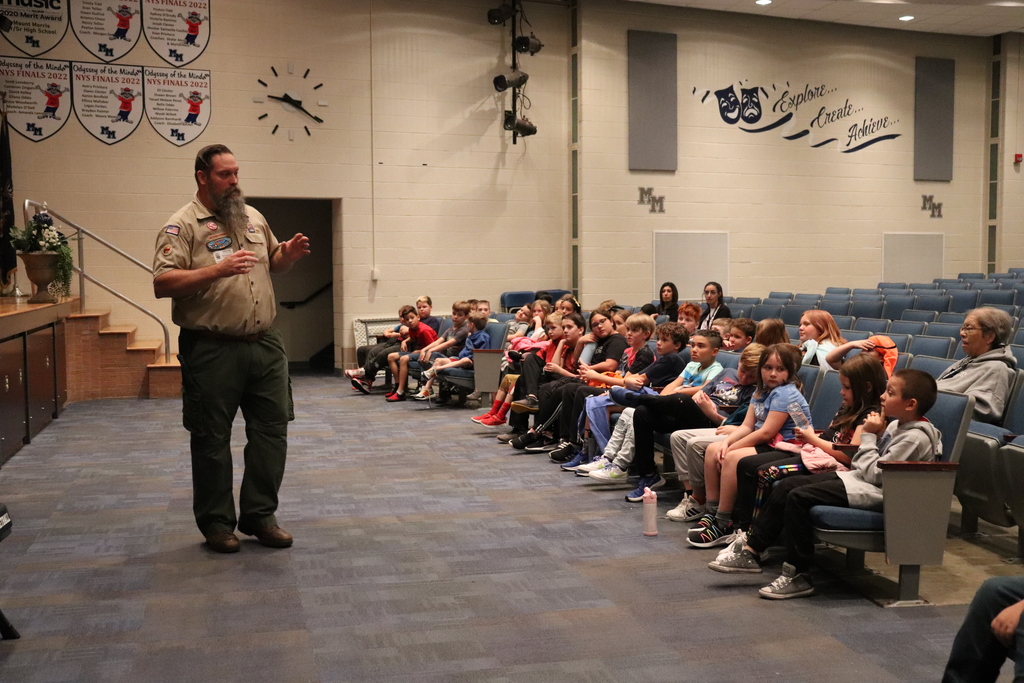 Attention Mount Morris CSD Families! Do you have a fourth grader interested in joining band? Click the following link to the instrumental music registration page for 4th grade students:
https://bit.ly/2022MMCSBandRegistration
. The page has a message from Mr. Irwin, Director of Bands, for grades 4-12 and information concerning the band program. There is a link on the page to a Sign-Up Form that you can use to register your child(ren) for participation. Students in 5th grade and higher that are interested in joining Band should email Mr. Irwin at
cirwin@mtmorriscsd.org
. We are looking forward to another successful year creating music here at MMCSD!


Mrs. Orbaker's pottery students are having so much fun creating masterpieces!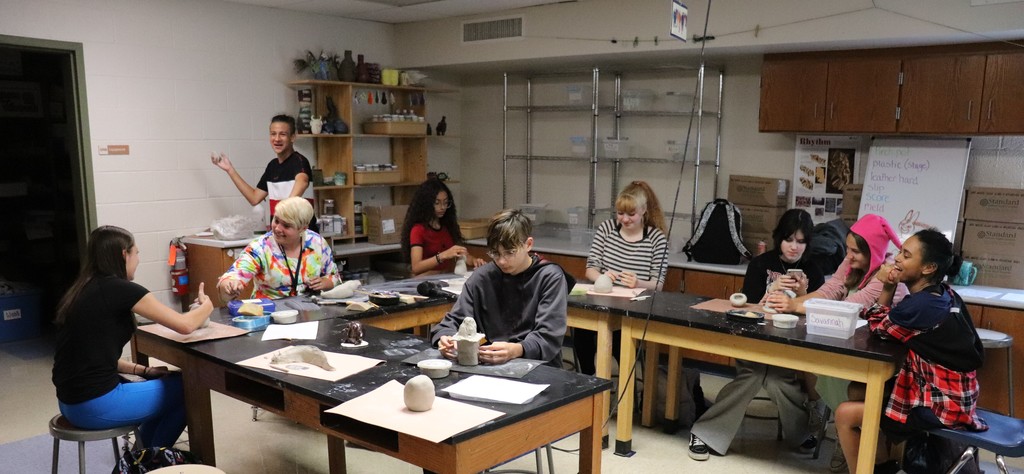 Reminder! Our Spirit Week theme for tomorrow, 9/15, is JUKEBOX JAM DAY! Examples: rock, disco, hip-hop, country etc.

Click on the following link to support our Senior Class Fundraiser:
https://fancloth.shop/NB8CT
. Funds raised will help pay for the Senior Class Trip and Prom!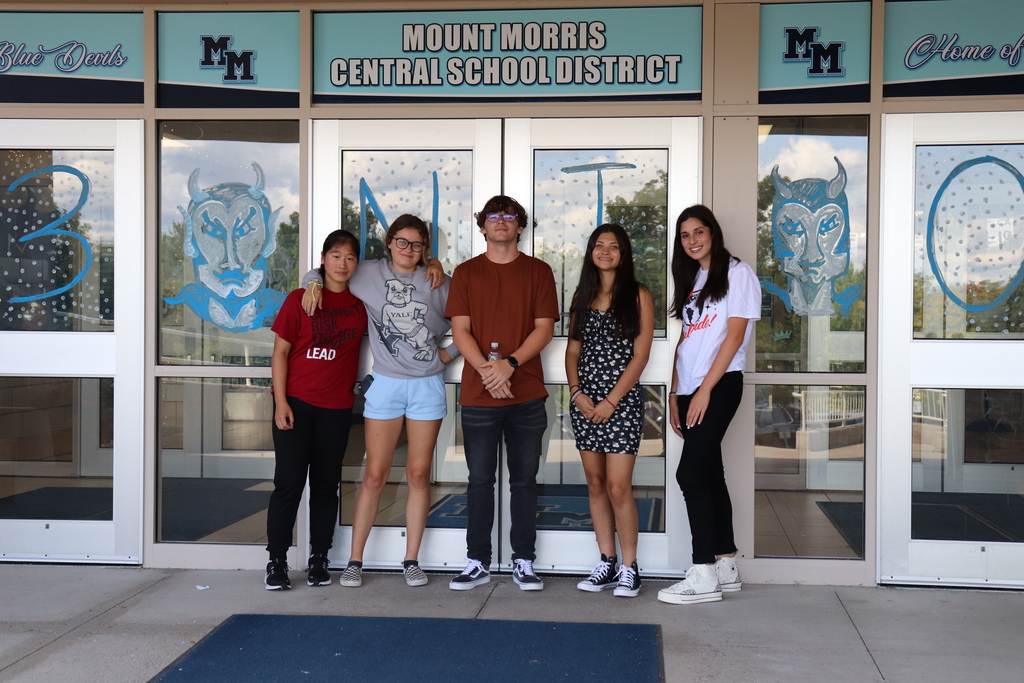 Reminder! Tomorrow's theme for Spirit Week is CARTOON CHARACTER DAY: Dress like your favorite cartoon character!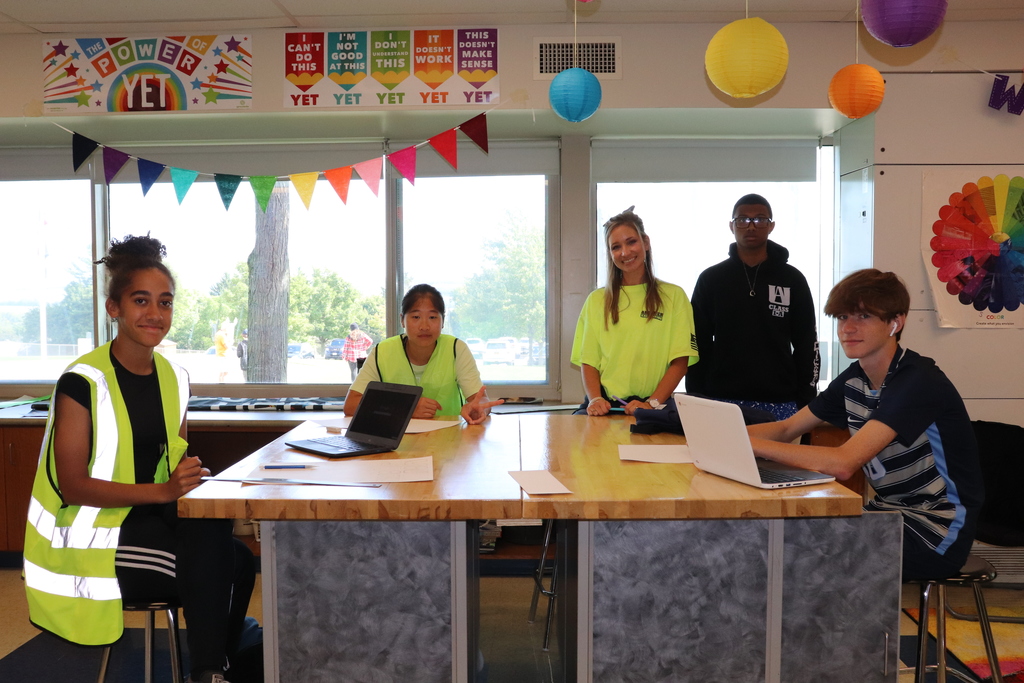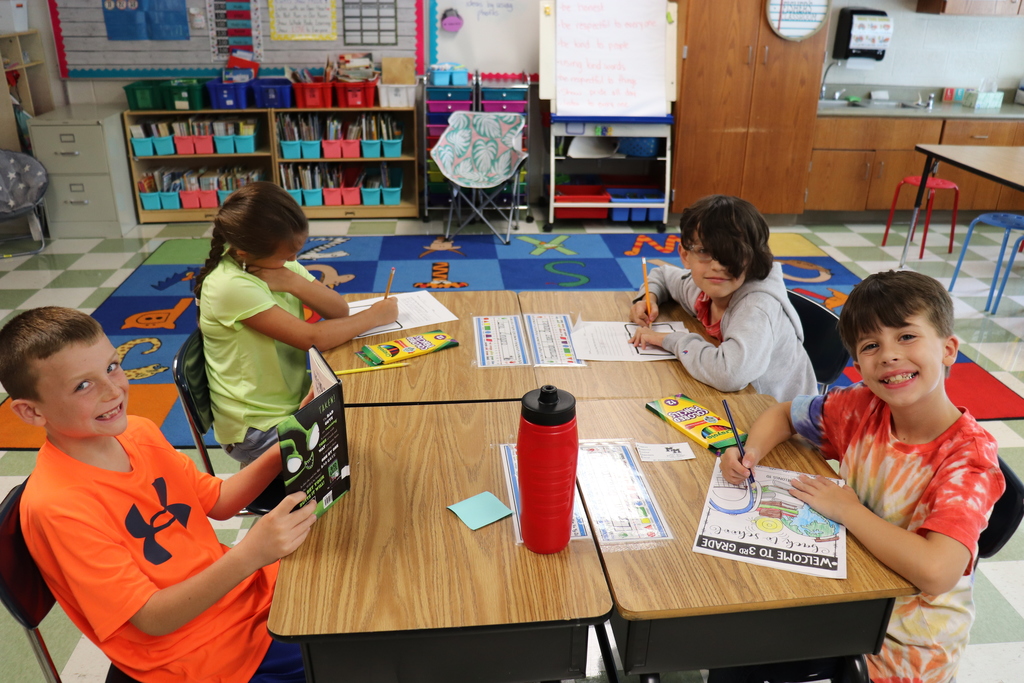 We will be hosting a Wegmans Flu Clinic on Friday, October 7th from 3 - 5 pm in our cafeteria! This clinic is open to our community. You may park in the cafeteria parking lot where parent pickup takes place to enter the flu clinic. Most major insurances are accepted. Please be sure to bring your insurance card with you. The retail price of the flu shot is $39.99 if it is not covered by your insurance.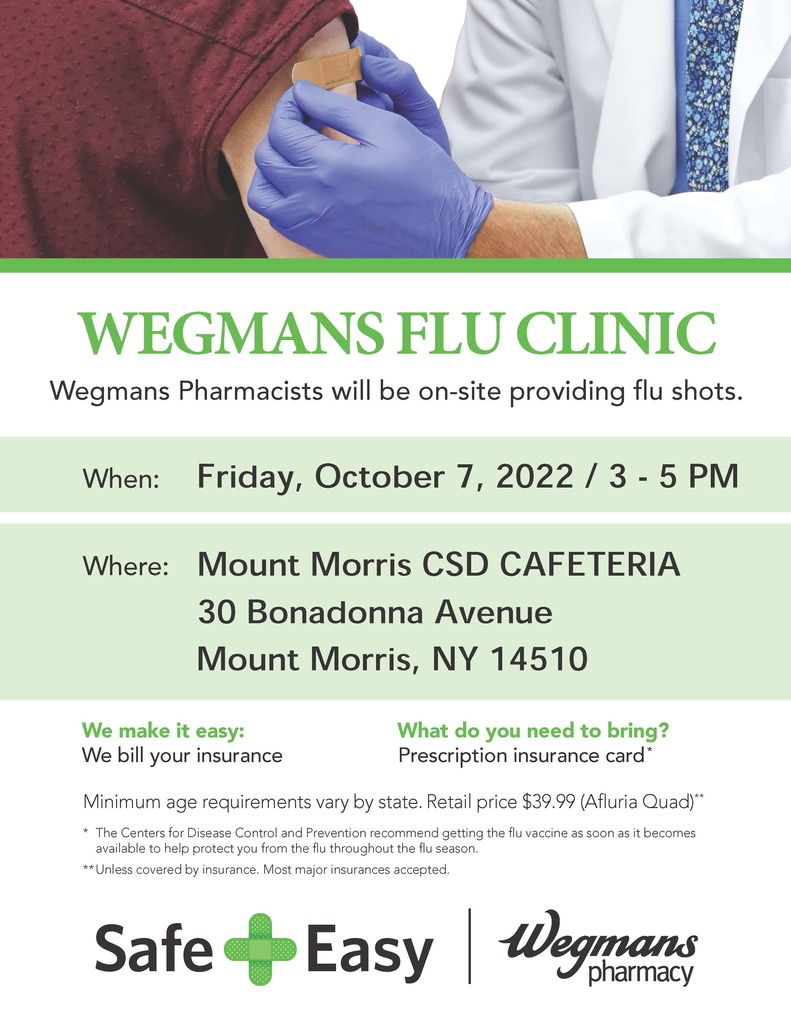 Check out this flyer for the Be Well in Fall event taking place on Saturday, September 24th! The event is hosted by Cornell Cooperative Extension, Mount Morris Library and Trail Otter.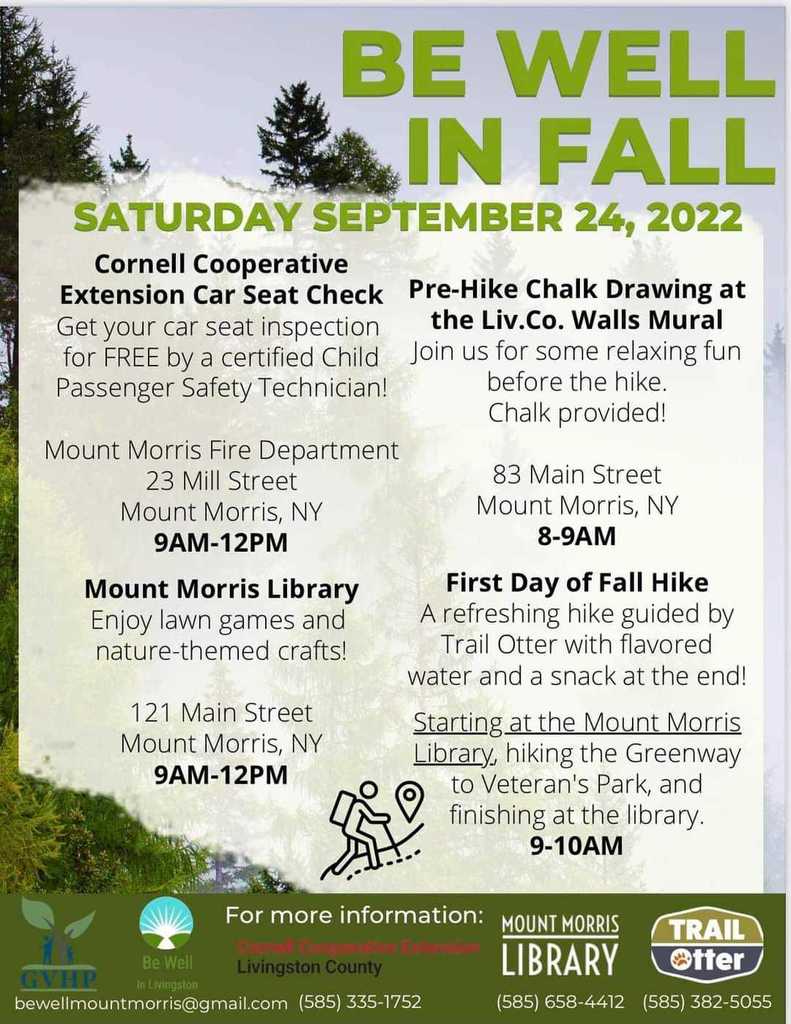 Reminder! Our Spirit Week theme for tomorrow, 9/13 is CONSTRUCTION / NEON DAY! Hard hats, reflective vests, or just plain neon clothes for this day!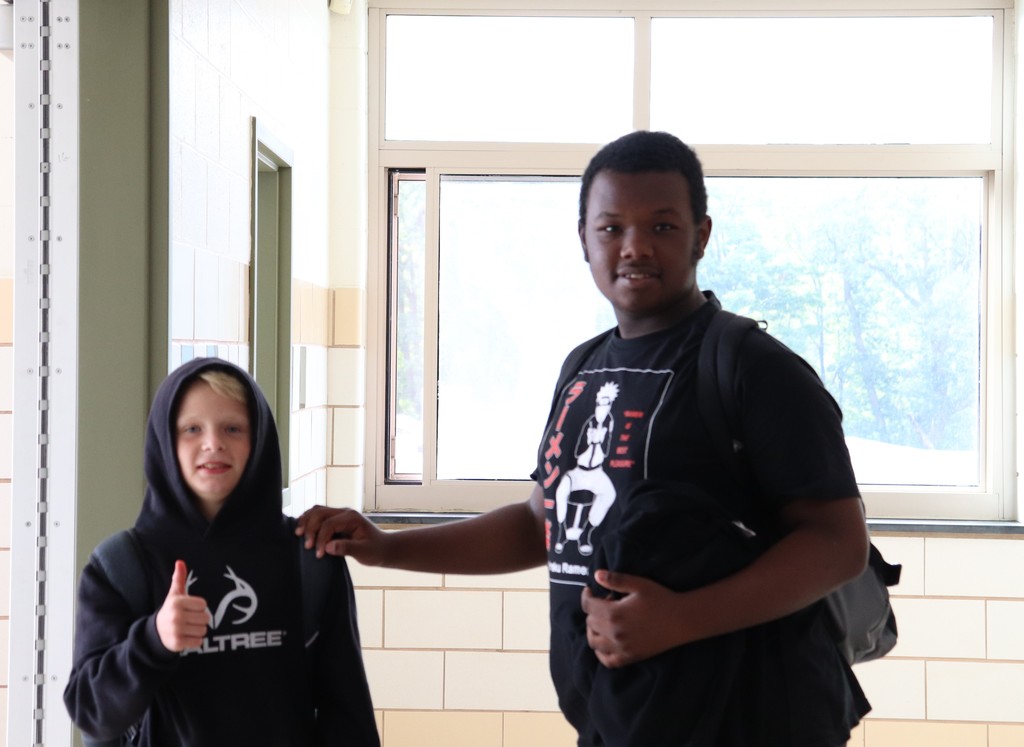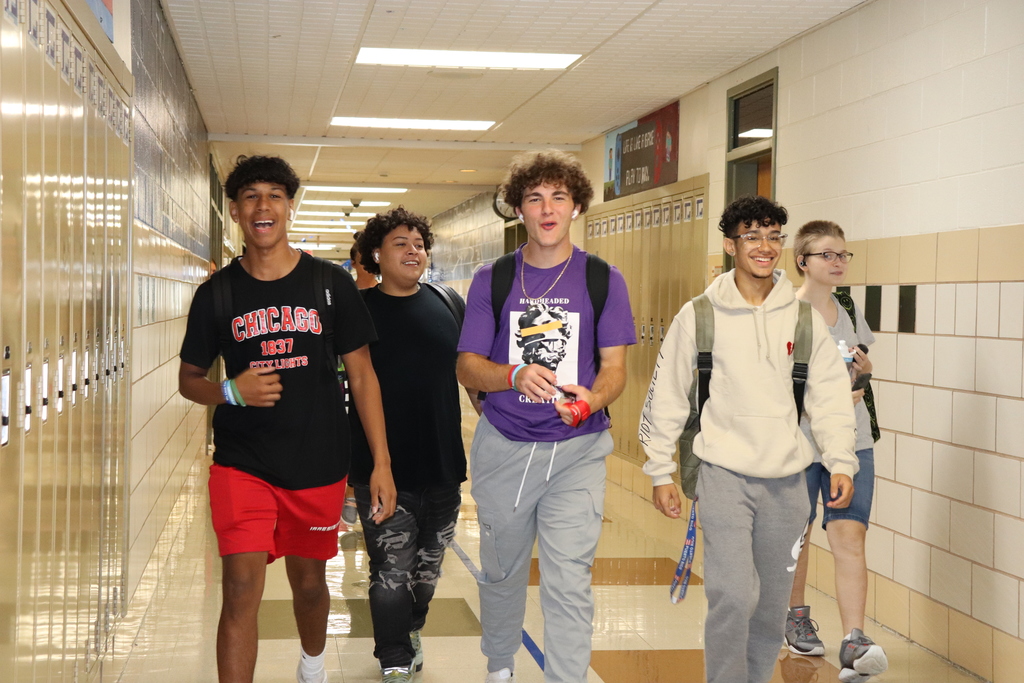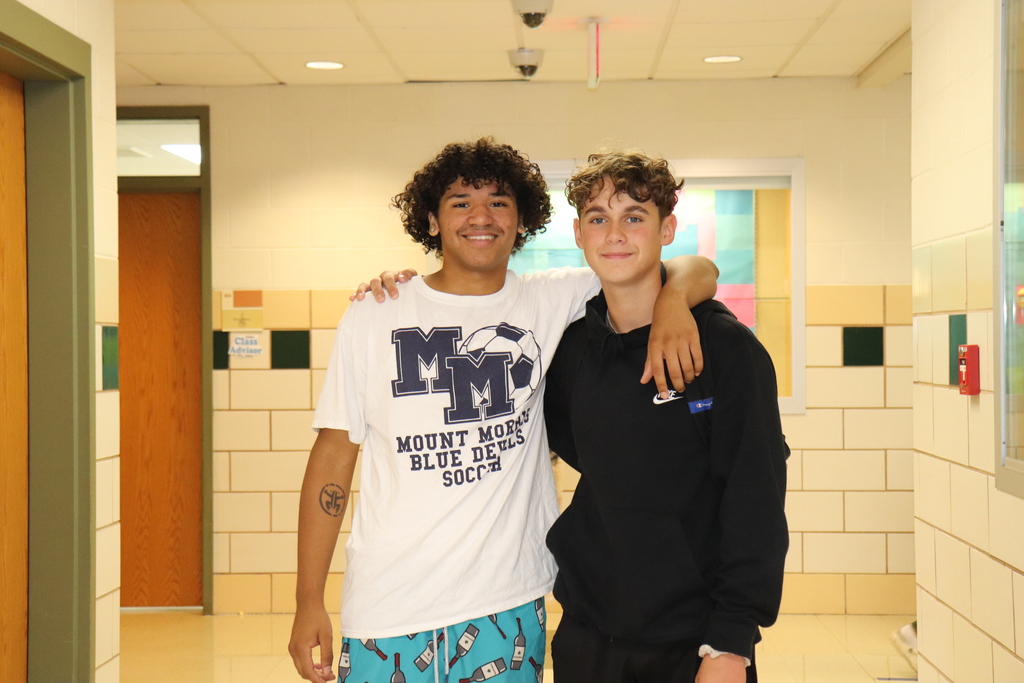 Spirit week at Mount Morris High School begins this coming Monday, September 12th! Elementary students are welcome to participate too! Monday's theme is Blast From The Past Day. Click on the image to see a different theme for each day. Friday, September 16th we Saturday, September 17th we will kick off our Homecoming Soccer games beginning at 9:00am at Mount Morris High School. Here is the schedule: Girls Modified Game vs. Perry at 9:00am, Boys Modified Game vs. Perry at 11:00am, Boys JV Game vs. Alfred-Almond at 1:00pm, Boys Varsity Game vs. Caledonia-Mumford at 1:30pm, Girls Varsity Game vs. Perry at 3:30pm, Mount Morris Alumni game at 5:30pm. Concessions will be available all day at the field house. Our full athletic calendar can be viewed by clicking on the following link:
https://www.sectionvny.org/public/genie/783/school/4815/date/2022-09-09/view/week/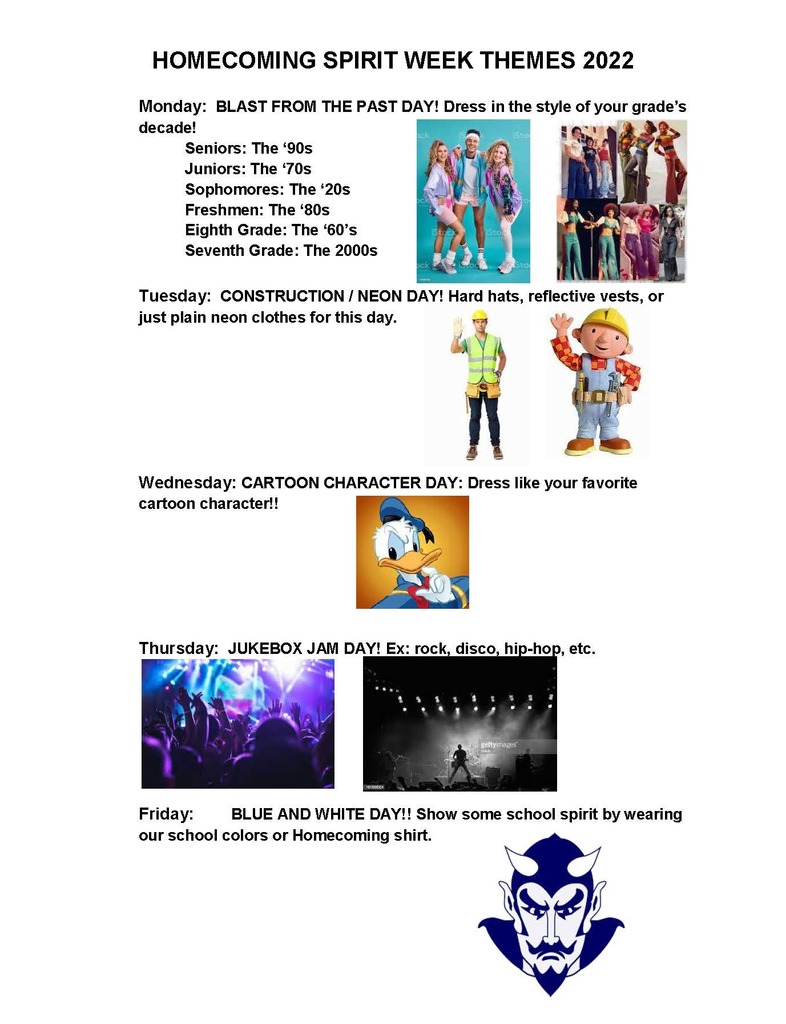 Congratulations to Navier Ford for being selected by our coaches as our Athlete of the Week! "Navier has excelled incredibly with his skill and is an excellent asset to the team with his leadership, sportsmanship and effort. He gives 100 percent every day and it has paid off as he has scored 4 goals and added an assist in just two games this week, helping us start off 2-0 on the season," said Coach Connolly.

MMCSD fifth grade students went on a fun scavenger hunt throughout the school! The groups had so much fun racing each other and shared a lot of laughs, all while learning about place value numbers!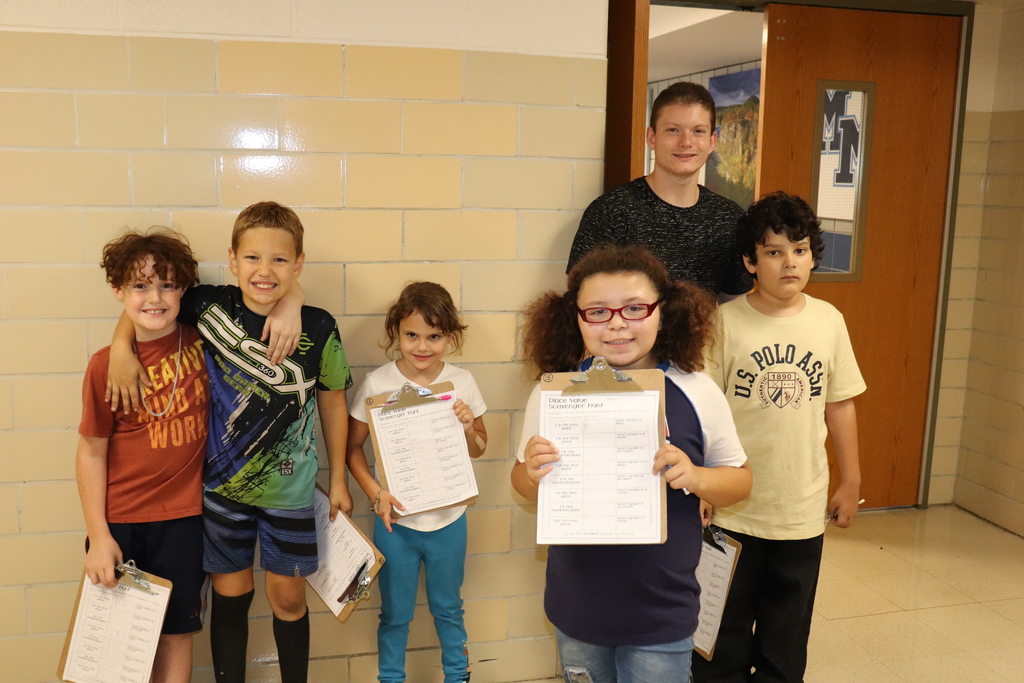 Welcome Back MMCSD Students! We look forward to having a great first week!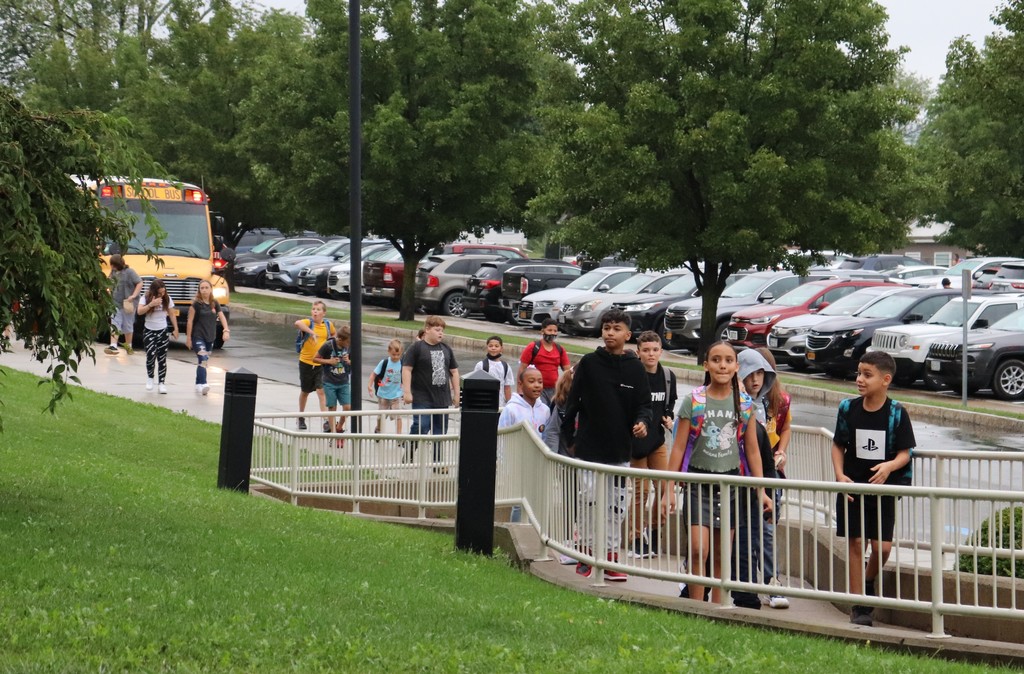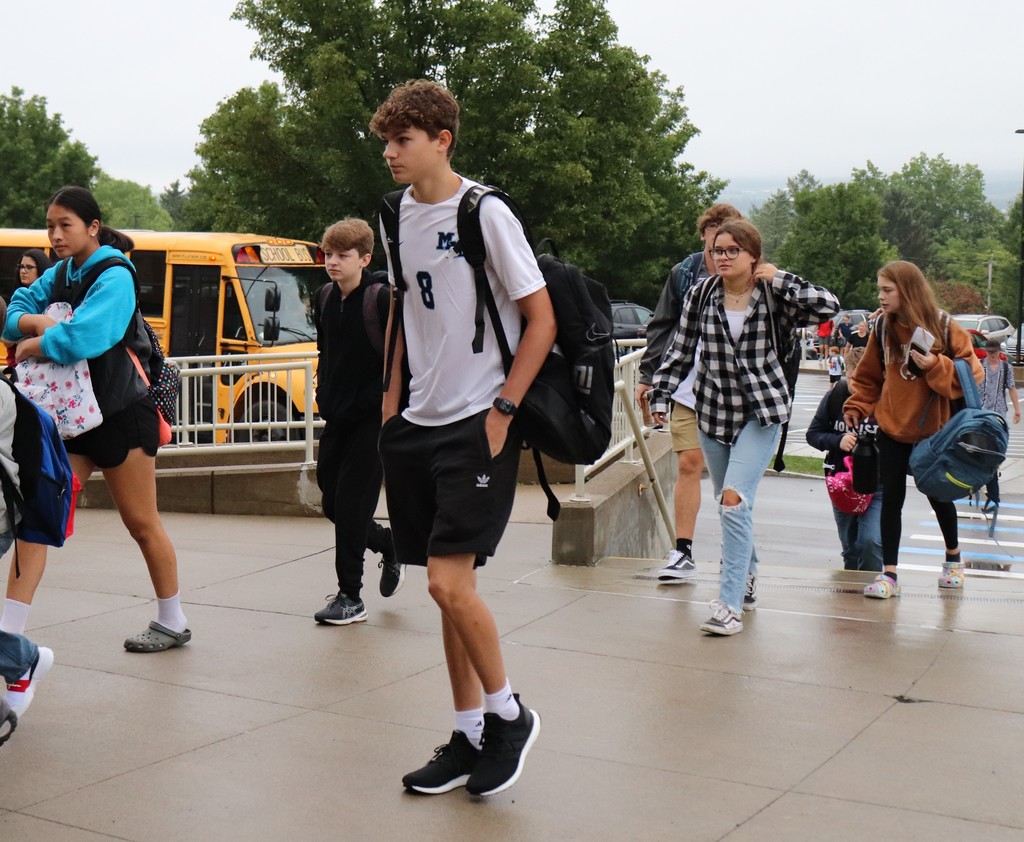 ​Be sure to check your 8/28/22 Mount Morris Shopper for our 12-month multipage District Calendar!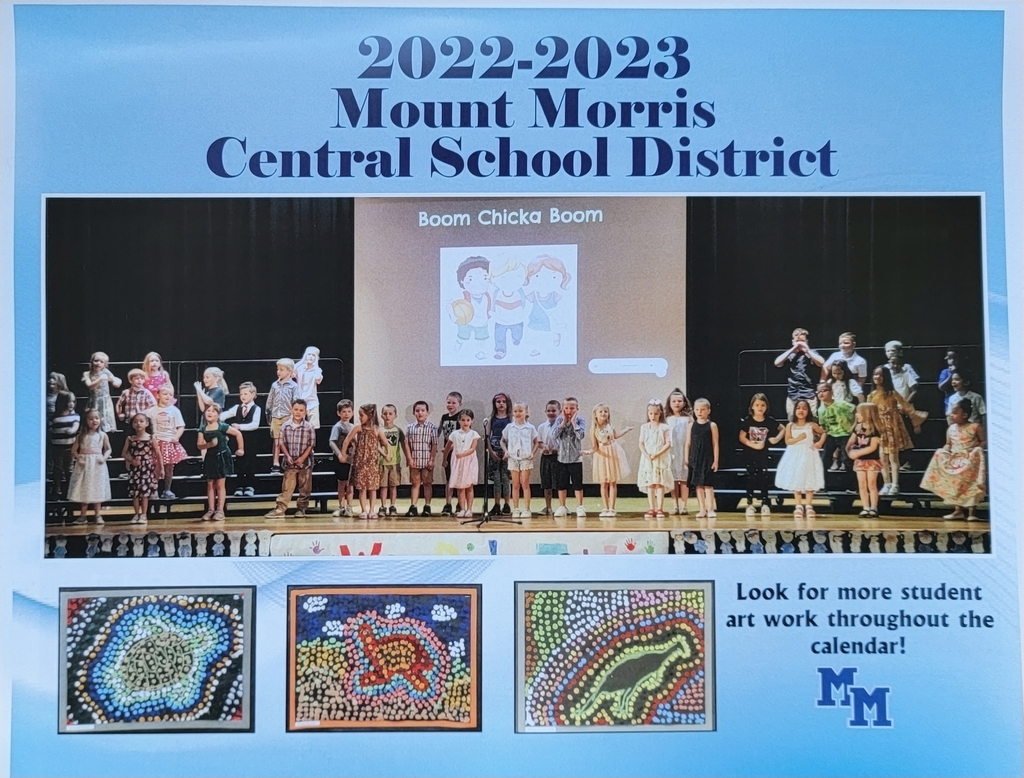 Attention Mount Morris CSD Athletes! For students interested in participating in sports for the 2022-2023 school year please read the following information: Athletes must complete a triplicate form, have it signed by a parent or guardian and return it to Mr. Swede. Triplicate forms will be sent home by mail to all students in grades 7-12. If you need additional triplicate forms you may pick them up at the school. If you have questions please contact Mr. Swede, Athletic Director, by phone at (585) 658-5006 or email at
wswede@mtmorriscsd.org
. Please note that in order to be eligible to participate in athletics, students must have a current valid physical on file. Following are the Athletic start dates for the 2022-2023 school year listed by season: Fall Sports: JV/V Soccer – August 22nd (JV/V Football August 20th), Modified Soccer– August 29th (Modified Football August 22nd) – October 21st; Winter Sports: Modified Girls Basketball/Wrestling – October 24th - December 18th , JV/V Basketball, Indoor Track, and Cheer – November 14th, Modified Boys Basketball/Modified Cheer – December 19th – February 11th, Modified Swimming – February 13th – March 31st; Spring Sports: JV/V Track, Golf and Baseball – March 13th, Modified Track and Baseball – April 10th;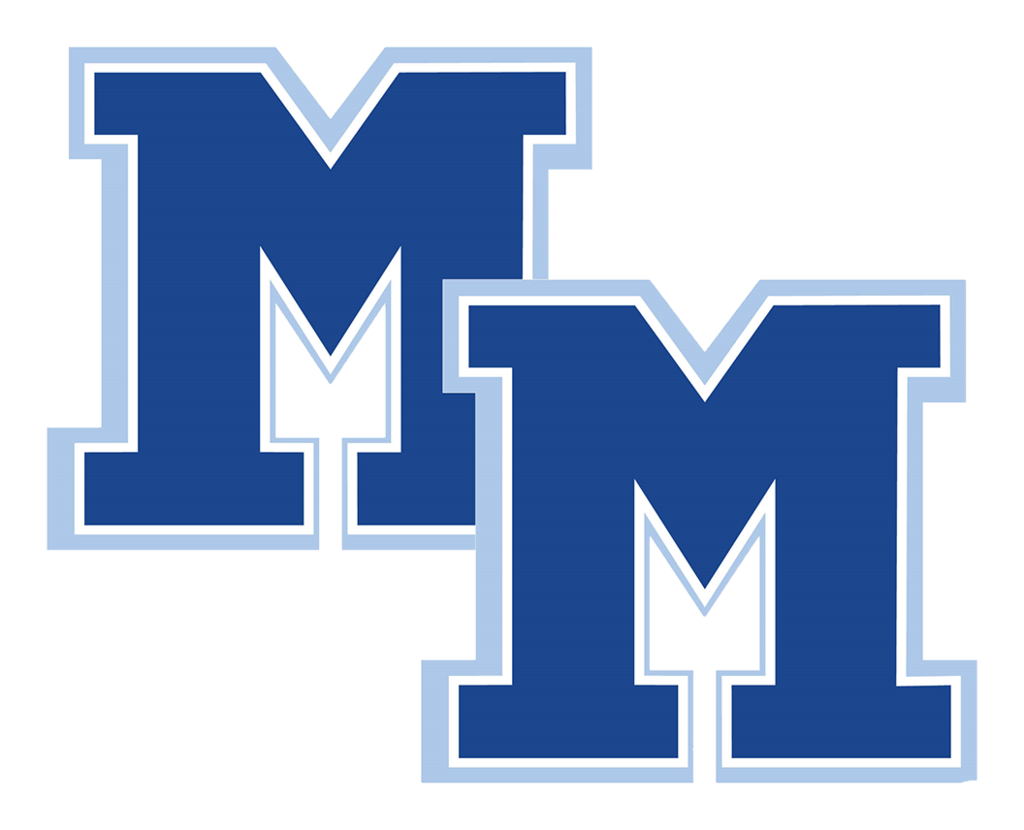 A big congratulations goes out to 5th grader, Caleb Barber, for being our Official Chess Tournament Champion for two consecutive years! He is our first two-time chess champion!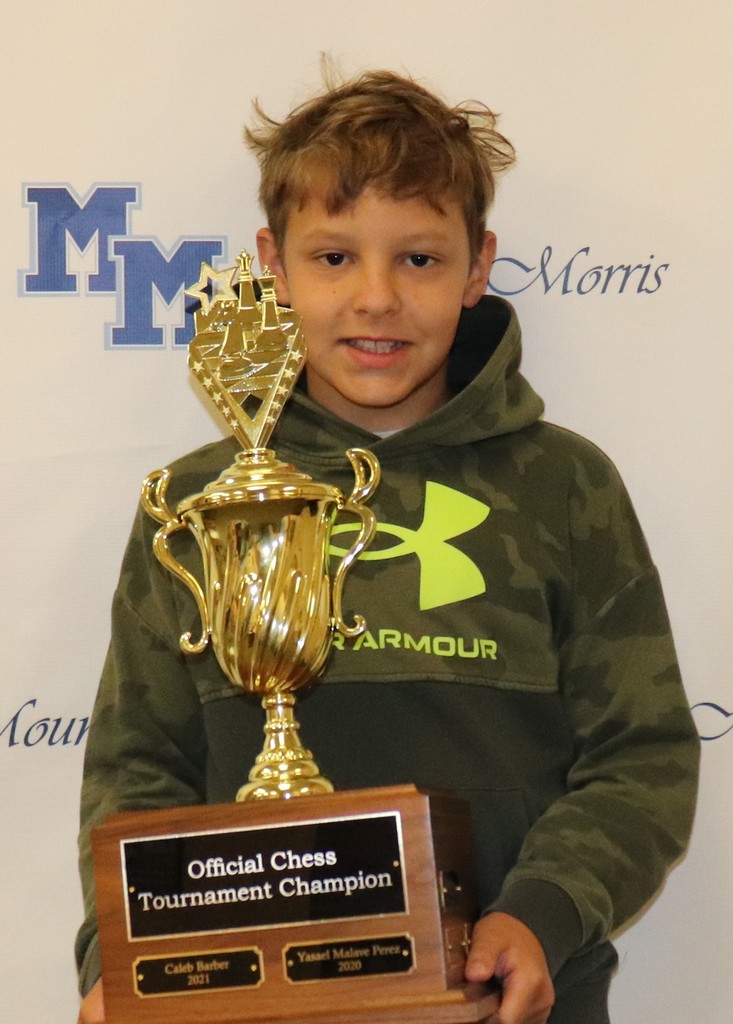 The 2022 Summer Meals Program will begin on July 5th and continue through August 12th, Monday through Friday, at the MMCSD cafeteria. All children under the age of 18 eat FREE! Adults may purchase a meal: Breakfast $2.75 / Lunch $5.25. Breakfast is served 8:00 - 8:30 AM and lunch is served 11:30 AM - 12:00 PM. To view menus, click the following link:
https://www.mtmorriscsd.org/documents/cafeteria-menus/83458

BobbiJo Nuttall, who is a 9th grade student at Mount Morris Central School District, is the recipient of the 2022 Do the Right Thing Award! This award is given to children by the Livingston County Sherriff's Department for their positive behavior, accomplishments, and good deeds by rewarding students who strive to make good choices, do well in school, give back to their communities, or demonstrate a "turn-around" or improved behavior. BobbiJo was nominated by Deputy Butterbrodt and here is what he had to say, "BobbiJo Nuttall is deserving of this award for many reasons. BobbiJo is always the first one to greet everyone walking into school every day. It's rare to see BobbiJo without a smile on her face. BobbiJo has perfect attendance, she's always on time and prepared for class. BobbiJo is always encouraging other students to do well and do the right thing. No matter the obstacles, nothing is too big for BobbiJo. BobbiJo's positive attitude, her commitment to school and being an overall great student makes her the perfect choice for this award. So, on behalf of the Livingston County Sheriff's Office, congratulations, BobbiJo and keep up the great work!" Your MMCSD family is so proud of you!