Our first Marvel Mentor meeting of the year was a great success! Thank you to our Senior High Students who volunteered to be mentors!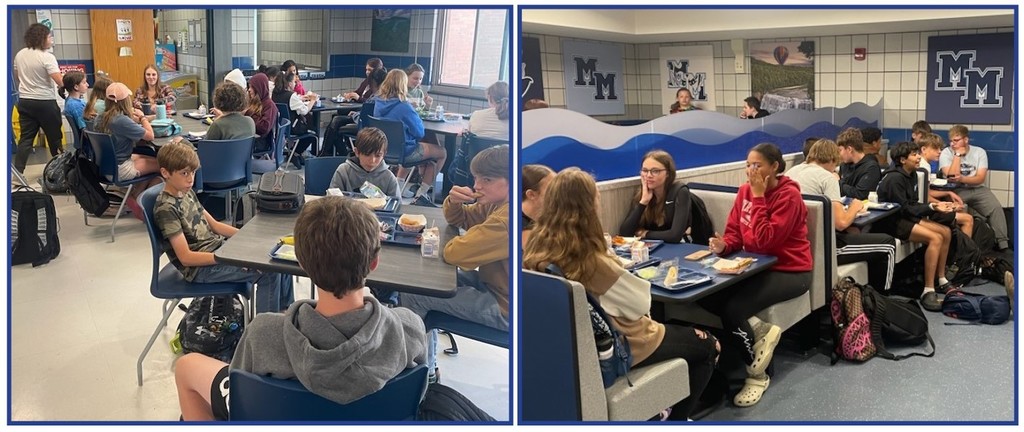 Congratulations to our girls varsity soccer team on their win over Wayland Cohocton, 1-0! With just 18 minutes left in the first half, Adrianna Mann scored off an assist from Kaitlyn Petti. Abby Provo made 12 saves for her second shutout of the season. Morgan Luick, Gabrielle Pagano, Natalie Gaby and Alexis Roberts played outstanding defense. The team will play at Lima Christian School at 4:45pm today, (9/27).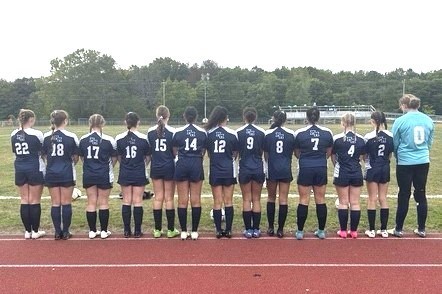 Our National Honor Society and National Junior Honor Society will be hosting their 2nd annual Blood Drive on Tuesday, October 17th from 8:30am – 2:30pm. Scan the QR code or click on the following link to register:
https://bit.ly/3rpxD5b
.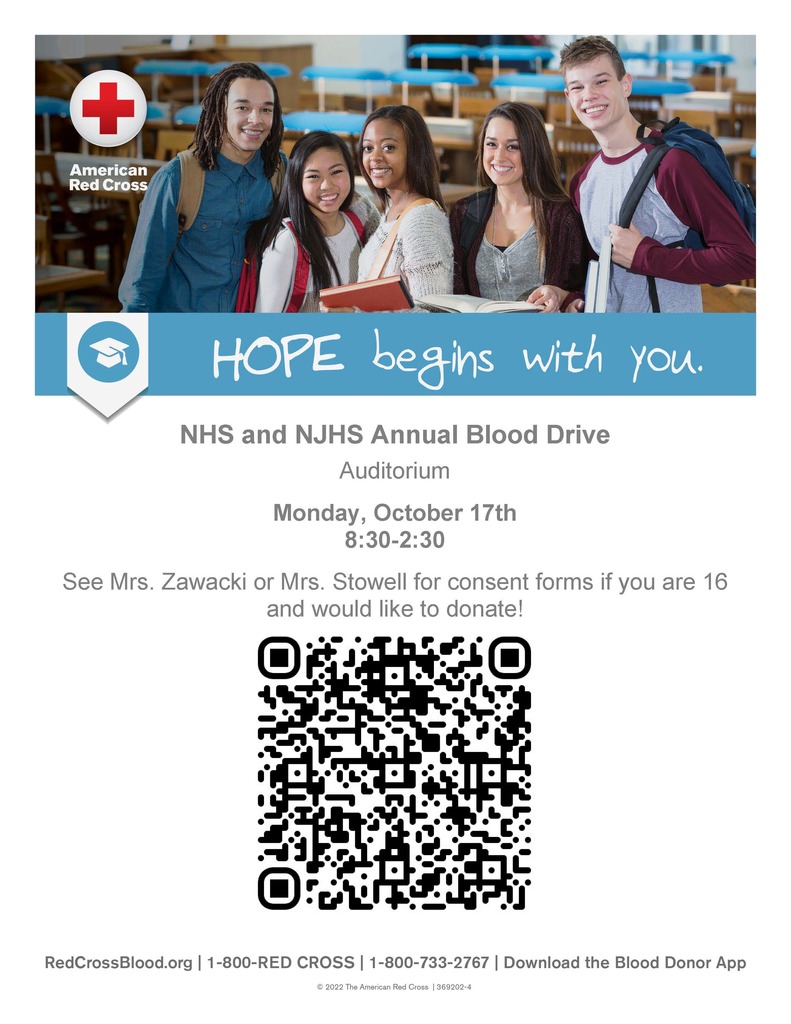 Today, MMCSD tenth grade students had the opportunity to get hands-on career experience at the 5th annual GLOW with Your Hands event! Exhibits and workplace simulations included demonstrations of mechatronics, welding, brick laying, electrical lineman work and more. Students were able to learn about careers in food packaging, veterinary sciences, animal nutrition and commercial trucking. Major employers in the GLOW (Genesee, Livingston, Orleans and Wyoming) region and various construction trade unions attended the event to simulate the functions and skills of the various jobs that are in demand!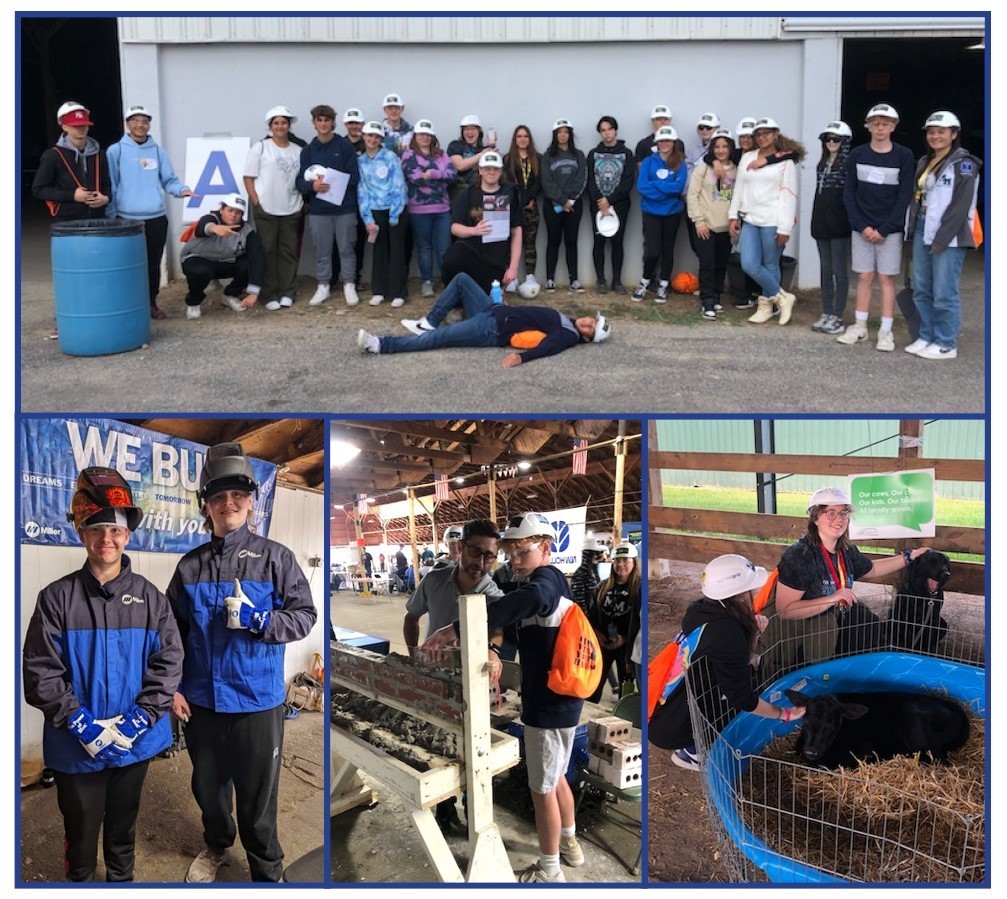 Sisters, Madelyn O'Dell (6th grade) and Meredith O'Dell (3rd grade) each received a MMCSD sportsmanship t-shirt for being great helpers and displaying amazing sportsmanship at our athletic events! They are both ball girls for the Varsity Girls Soccer Team and are always willing to help out during the games. If you see Madelyn or Meredith, be sure to congratulate them on this great accomplishment!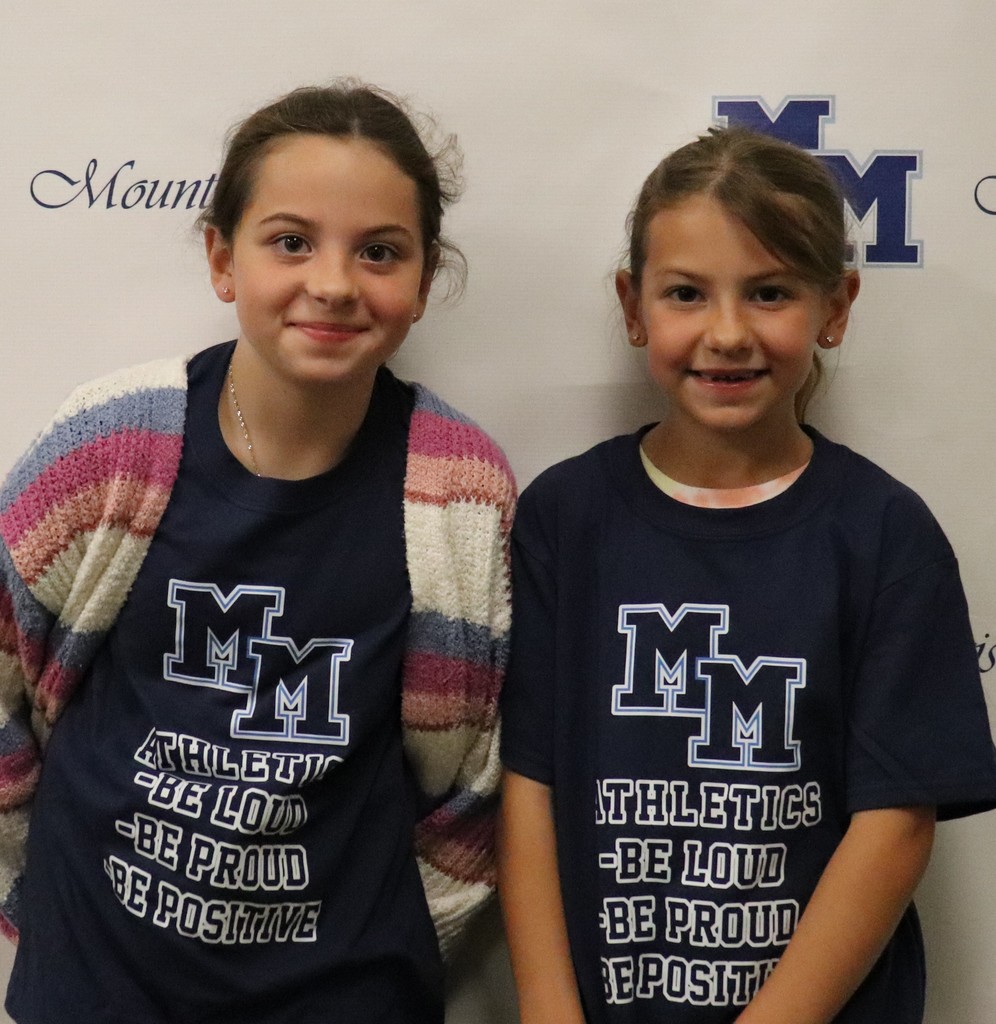 Through an initiative led by our Environmental Club, students help their class and the earth by recycling paper & cardboard, plastic bottles, glass containers and aluminum cans. We have recycling bins throughout the building to make it easy for everyone to participate!

We will be hosting a Wegmans Flu Clinic in our Cafeteria on Friday, October 6th from 1-4pm for our school and community! You may park in the cafeteria parking lot where parent pickup takes place to enter the flu clinic. Most major insurances are accepted. Please be sure to bring your insurance card with you. Scan the QR code on the flyer or click on the following link to schedule your appointment:
https://bit.ly/3rivQyU
.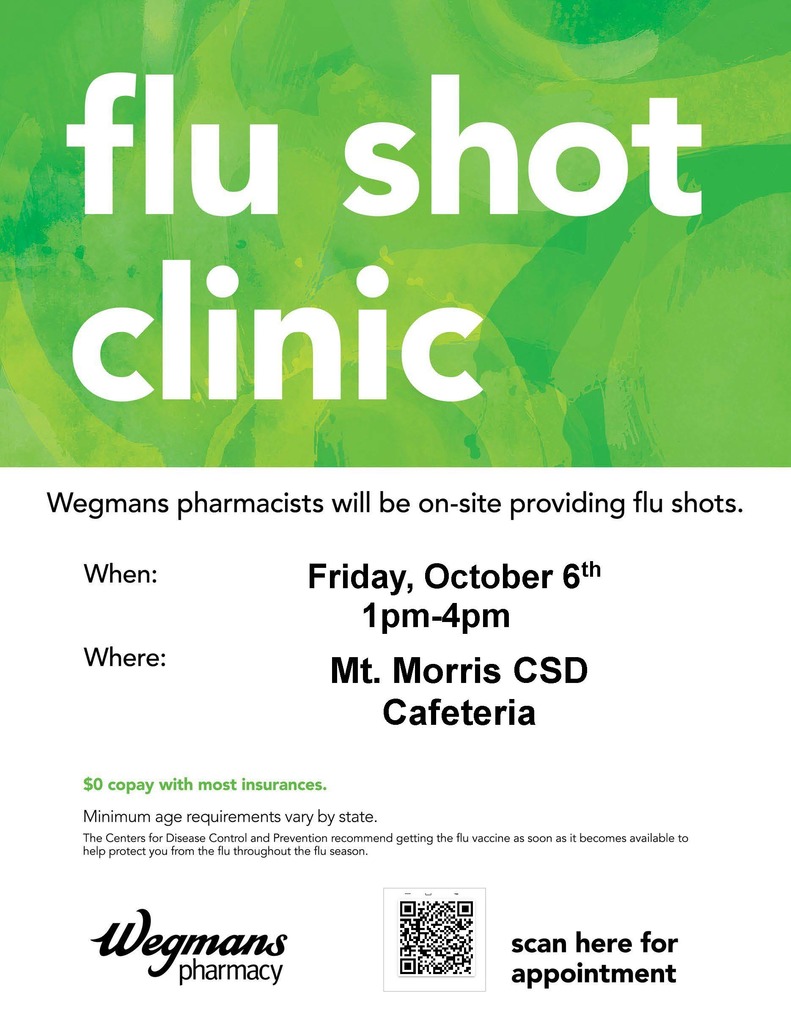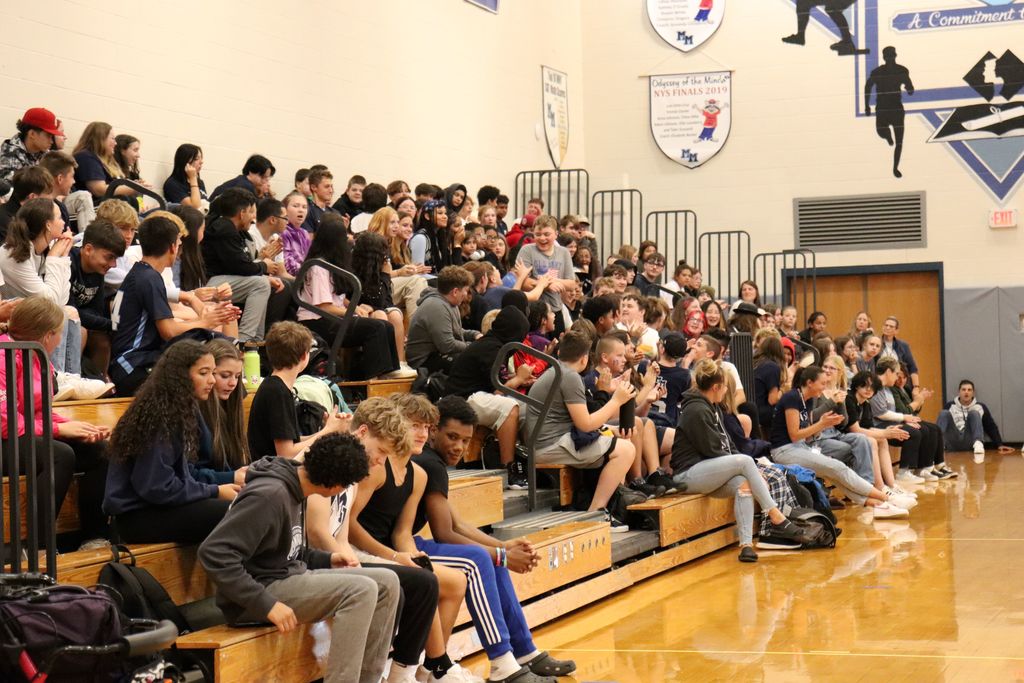 Congratulations to our boys varsity soccer team on their win against crosstown rival, Keshequa, on Saturday night! The team endured an extremely hard-fought game with an incredible 1-0 win. Junior midfielder, Cooper Davis, scored his first varsity goal in the 58th minute, and it was a big one in front of a huge Mount Morris crowd. Cooper was assisted on the goal by senior, Mason Santini. Senior goal keeper, Aidan Stanley, had 5 saves for the shutout and was aided by a strong defensive presence in Chase Young, Adam Johnson, Tyler Guzzardi and Jaiden Davis. This was a great team win and was also our first ever homecoming game under the lights at the high school field!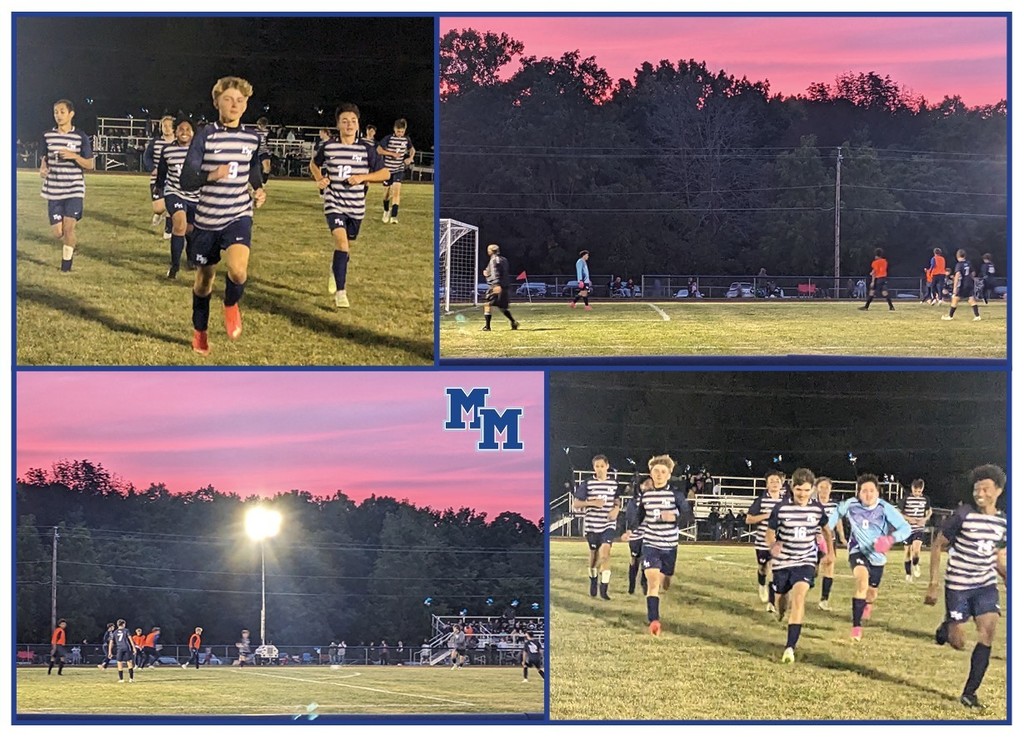 Twinning during Spirit Week! #MMPRIDE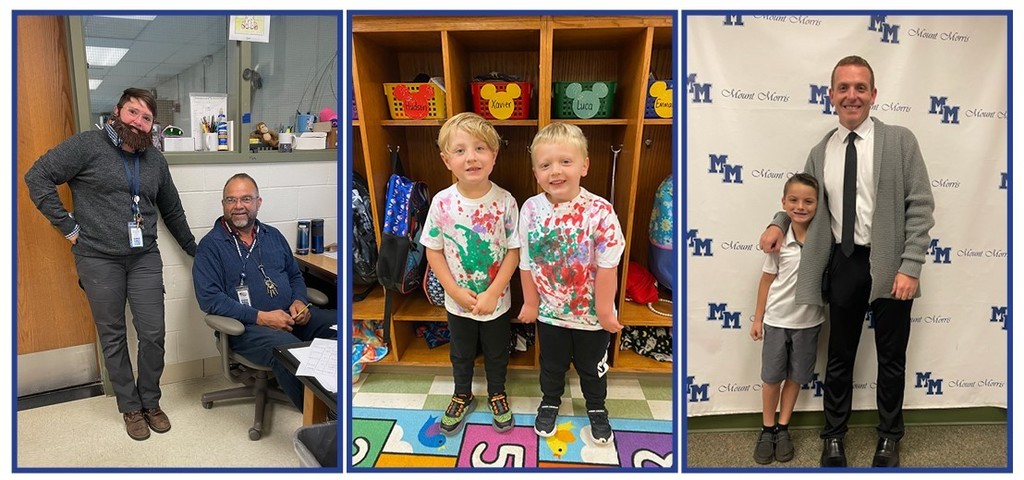 Only one week left to order merchandise to support our Senior Class Fundraiser! Click on the following link to shop:
https://fancloth.shop/TKZPM
. Funds raised will help pay for special senior events such as Prom, class t-shirts and yard signs!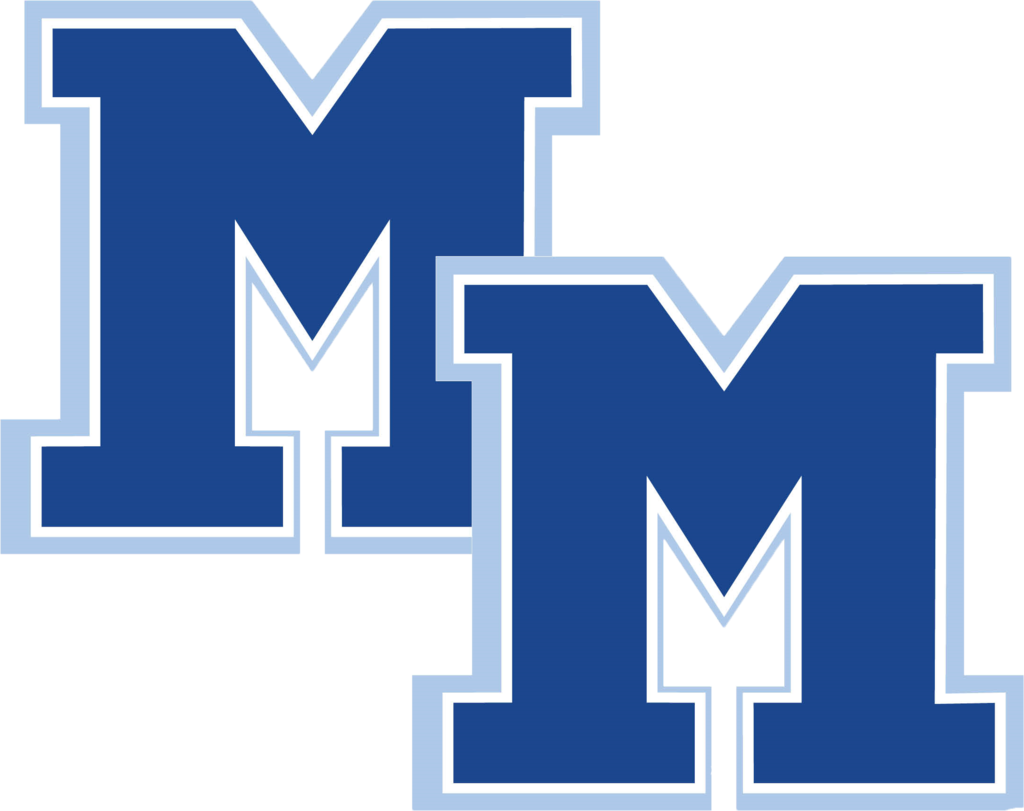 Spirit Week at Mount Morris High School begins today! Click on the photo to see the dress up theme for each day. This Saturday, September 23rd, we will kick off our Homecoming Soccer games beginning at 9:00am on the Varsity Soccer Field at the MMCSD Campus. Here is the schedule: Girls Modified Game vs. Perry at 9:00am, Boys Modified Game vs. Perry at 11:00am, Girls JV Game vs. Perry at 1:00pm, Boys JV Game vs. Keshequa at 3:00pm, Girls Varsity Game vs. Perry at 5:00pm, Boys Varsity Game vs. Keshequa at 7:00pm, followed by the Mount Morris Alumni game at 8:30pm. Concessions will be available all day at the field house. Our full athletic calendar can be viewed by clicking on the following link:
https://www.sectionvny.org/public/genie/783/school/4815/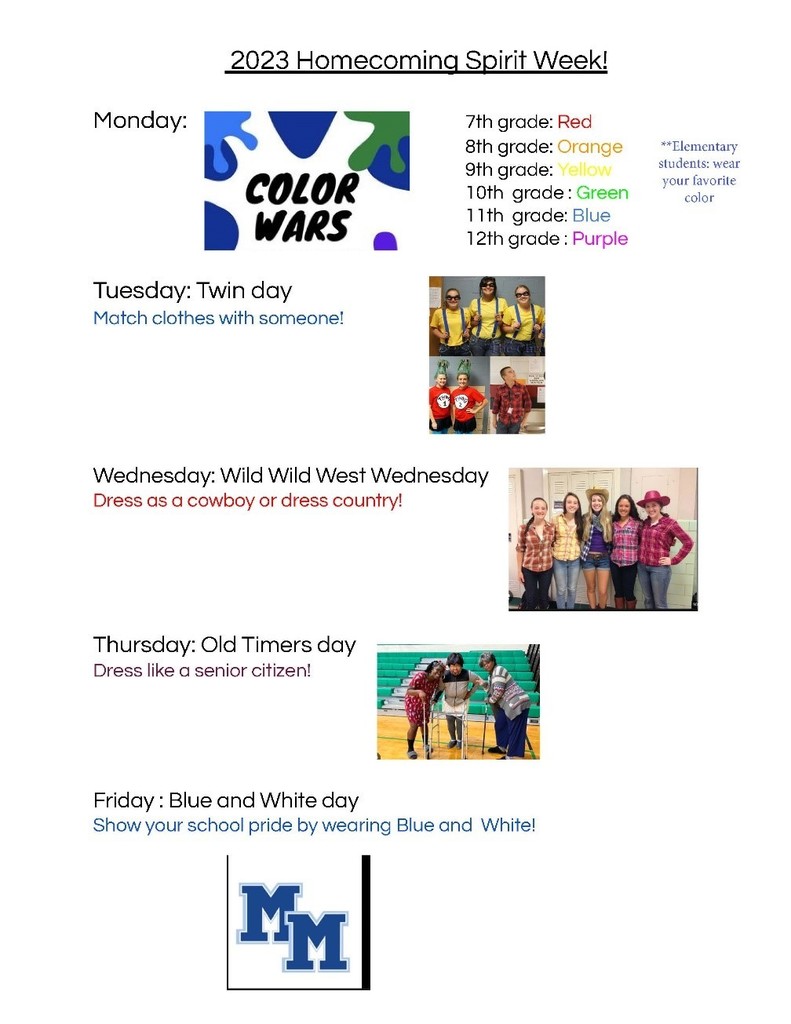 Congratulations to our Athlete of the Week, Boys Varsity Senior Captain, Chase Young! "Chase has started off strong, scoring three goals in the first 5 games of the season, leading the team. He scored the lone goal in a tough loss against Pavilion/York last week and has been our team leader throughout pre-season. Chase is an amazing athlete, person and role model. A big part of our success is because of him," said Coach Connolly.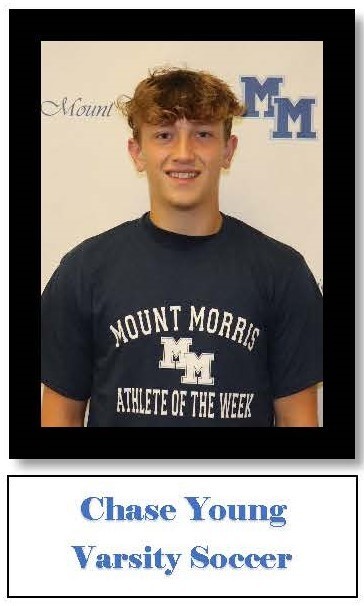 Congratulations to our Athlete of the Week, Gabrielle Pagano! "Gabrielle is a huge part of our success defensively and has done an amazing job through the first 3 Girls Varsity Soccer games of the season. During the first round of the Wayland tournament, she made an outstanding play on the goal line to prevent a goal with 8 minutes left in regulation. She also made a penalty kick, helping the team advance to the championship game in the tournament. During the championship game, Gabrielle made another outstanding play on the goal line, preventing the opposing team from making a goal," said Coach James.

Homecoming Spirit week at Mount Morris High School begins this coming Monday, September 18th! Elementary students are also encouraged to participate in Dress Up Days! Monday's theme is Color Wars. Click on the image to see a different theme for each day.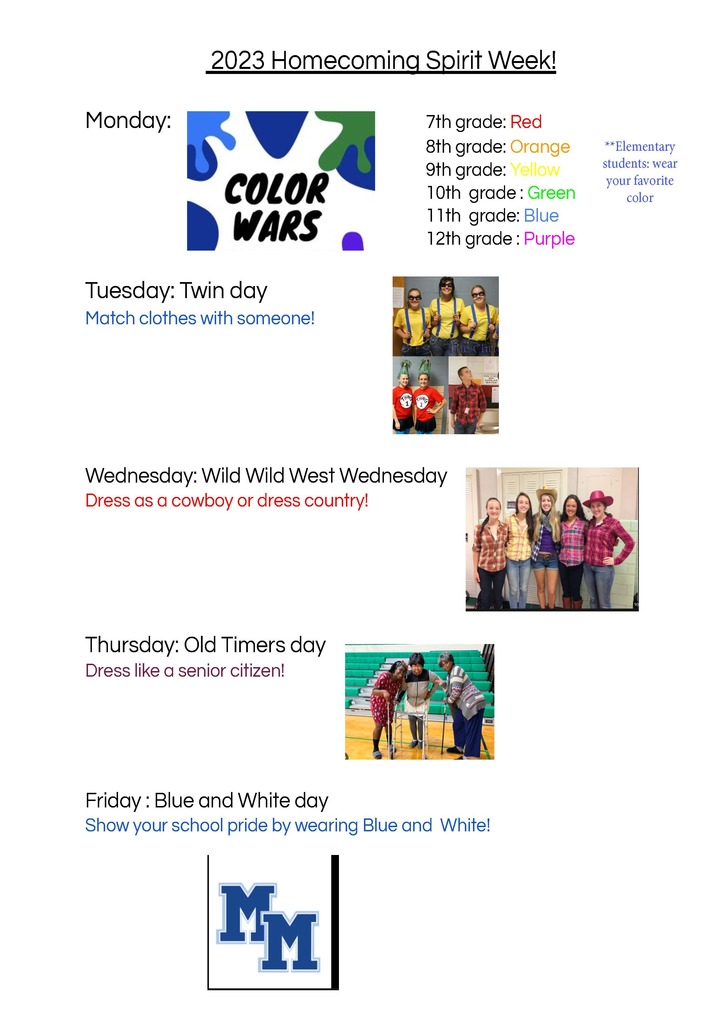 We can't wait to see what projects our Engineering students come up with!

Each year, our kindergarten students learn about the life cycle of a butterfly. Today, the first 3 butterflies emerged from their chrysalises and students took turns holding them!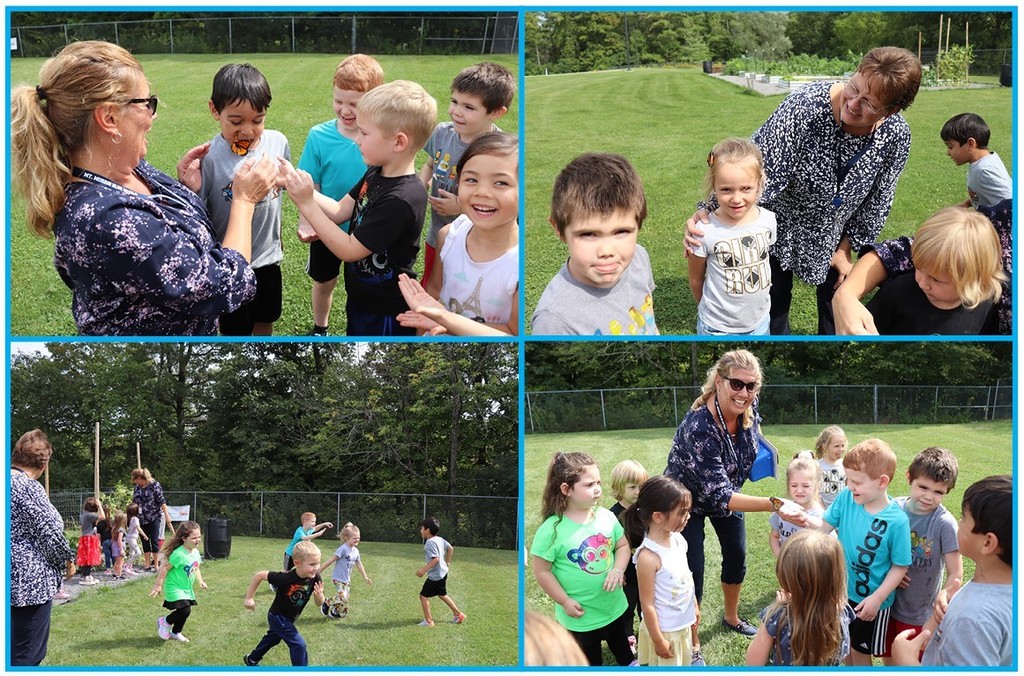 Congratulations to our Varsity Girls Soccer Team on their 2-1 win over Lima Christian! Adriana Mann scored in the first minute of the game off a pass from Kaitlyn Petti. Lima Christian tied it up with 9 minutes left in the second half and Sarina Johnson netted the game winner with 7 minutes left in the game to give Mount Morris the win. Abby Provo had 10 saves. At 4:30 pm today we will play a home game against Geneseo; come out and cheer on the team! Click on the following link to view our full athletic calendar:
https://www.sectionvny.org/public/genie/783/school/4815/

Our first-grade students are having a blast working on their math skills while playing games at rotating stations!