Our Annual Spelling Bee competition will take place in the MMCSD Auditorium on Thursday, January 19th. Family and friends are welcome to attend! Please come early to sign in at the Visitor Entrance. The start time, listed by grade level, is as follows: 7th and 8th Grade (Junior High) – 12:35 pm / 6th Grade - 8:50 am / 5th Grade - 9:20 am / 4th Grade – 10:20 am / 3rd Grade – 10:50 am / 2nd Grade – 9:50 am / 1st Grade – 1:40 pm. One junior high and one sixth grade champion will compete in the Regional Spelling Bee! Best of luck to our students as they prepare!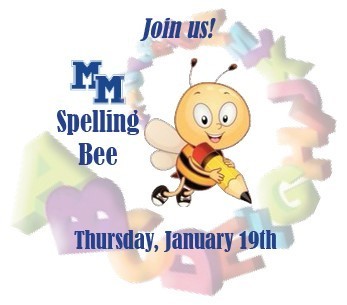 Attention MMCSD students in grades 6-12! Applications for both National Junior Honor Society (NJHS) for students in grades 6-9 and National Honor Society (NHS) for students in grades 10-12 are due tomorrow! If you have questions please see Mrs. Stowell for NJHS and Mrs. Zawacki for NHS.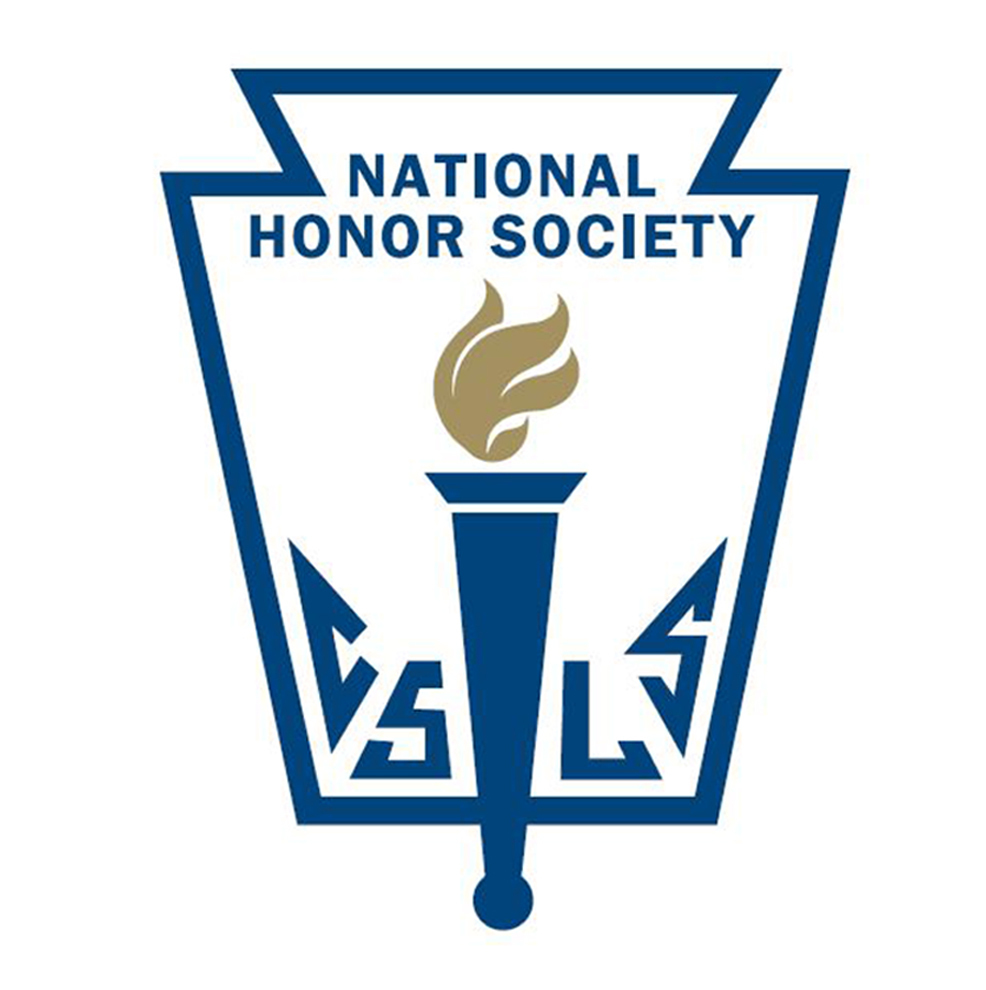 Spirit Week at MMCSD begins this coming Monday, December 19th! Following is a list of the dress up day themes: JH/SH: Monday - Color Wars (7th - Red, 8th - Orange, 9th - Yellow, 10th - Green, 11th - Blue, 12th - Purple), Tuesday - Pajama Day, Wednesday - Soccer Moms vs BBQ Dads, Thursday - White Lies, Friday - Blue & White. Elementary: Monday - Pajama Day, Tuesday - Tropical or Vacation Wear Day, Wednesday - Disney Day, Thursday - "Dress for the Holiday" Day or Wear Red and Green, Friday - Blue & White Day.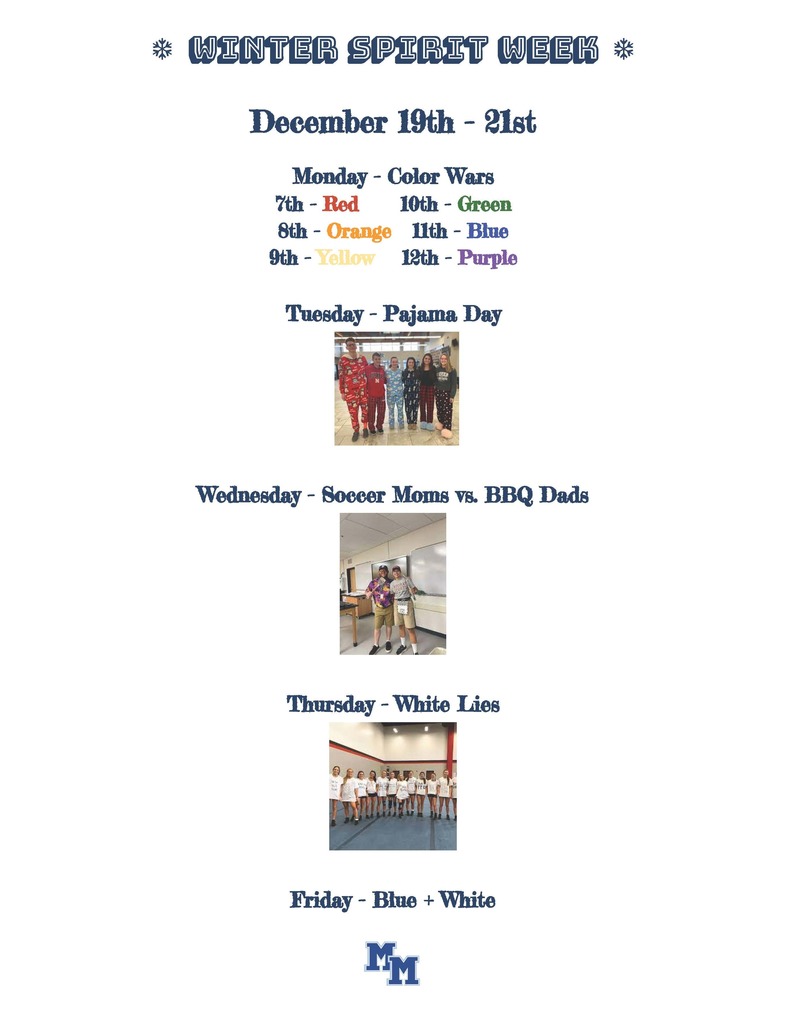 Congratulations to our Athlete of the Week, Morgan Luick! "Morgan led the Girls JV team to a 2-0 start. She scored 15 points in our home opener and 8 points against a strong Canisteo-Greenwood team. Morgan is a tough competitor who works hard in practice every day. She is a second-year captain and she is a leader on the court as well as in the classroom. Morgan is easy to coach and I am grateful to be a part of her journey!" said Coach Clark.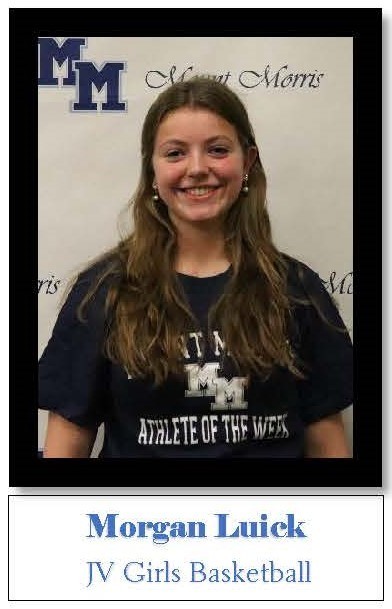 Some of our National Honor Society and Social Justice students were able to earn service credits while painting the windows at Finders Keepers on Main Street today. Beautiful job, Emelia Clester, Jamie Hale, Anna Lin, Chloe Mike, Gadge Savastano and Quinn Simons!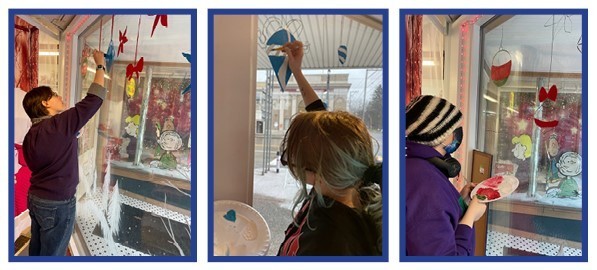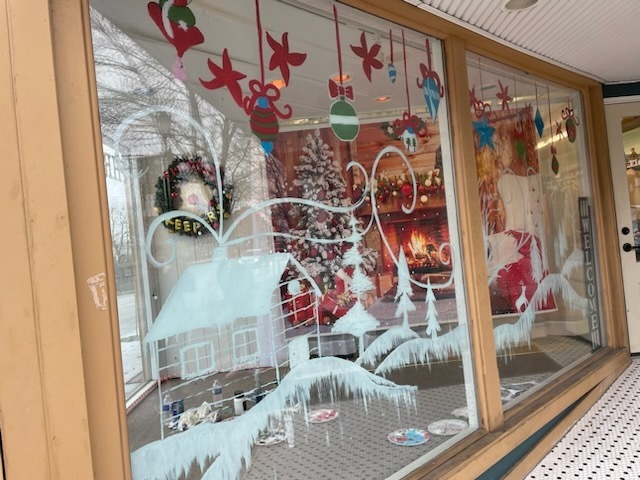 Our Junior and Senior classes are selling tickets for a chicken BBQ fundraiser! Proceeds will go toward their class trip. The cost is $15 and tickets need to be purchased in advance as there are a limited number available. Pick up or dine in at the school cafeteria on Saturday, January 28th from 3 - 6 pm. This is the same day as the Coaches vs Cancer Event. See a Junior or Senior Class Student to buy tickets or contact Mrs. Ingerick at (585) 658-3331 ext. 2606.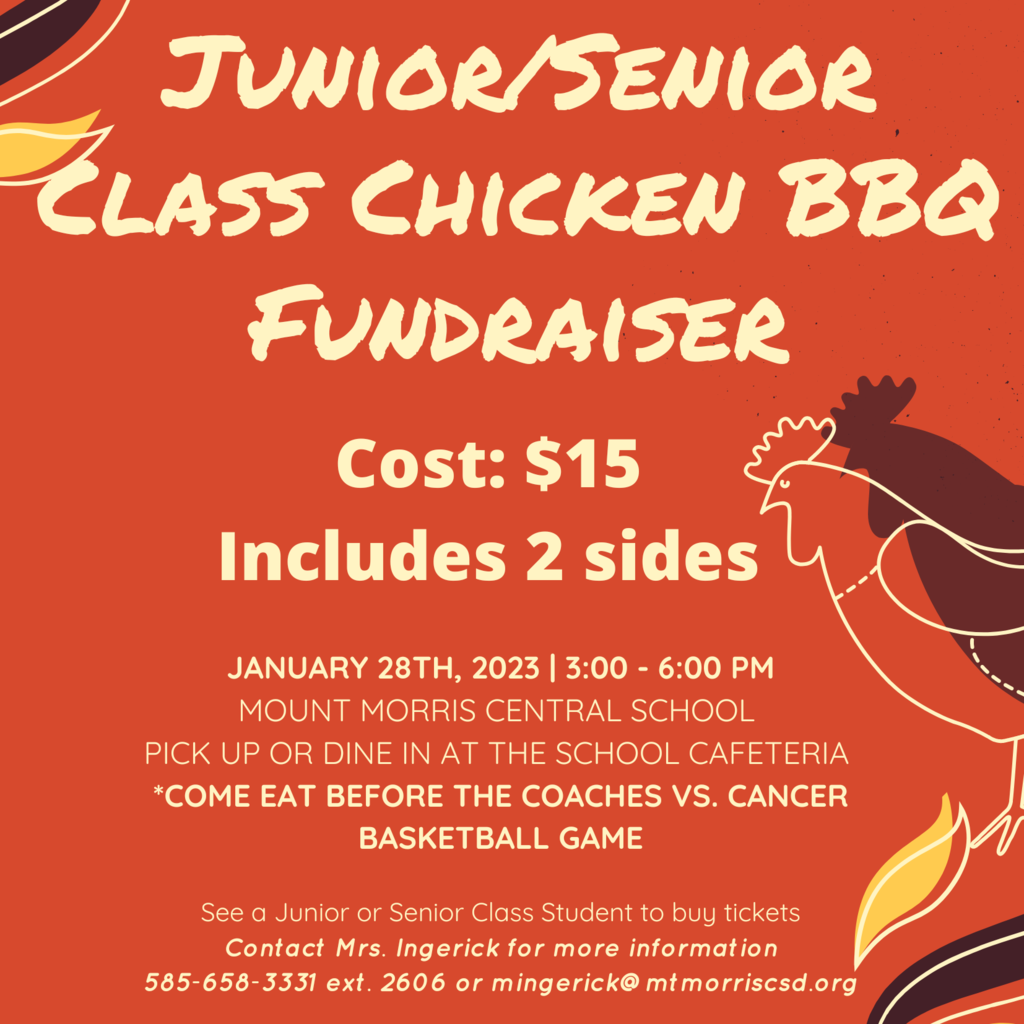 Congratulations to our Athlete of the Week, Maria Caceres Pou! "Maria scored 36 points in 2 games, averaging 18 points a game! She is also a great team player," said Coach Koronas.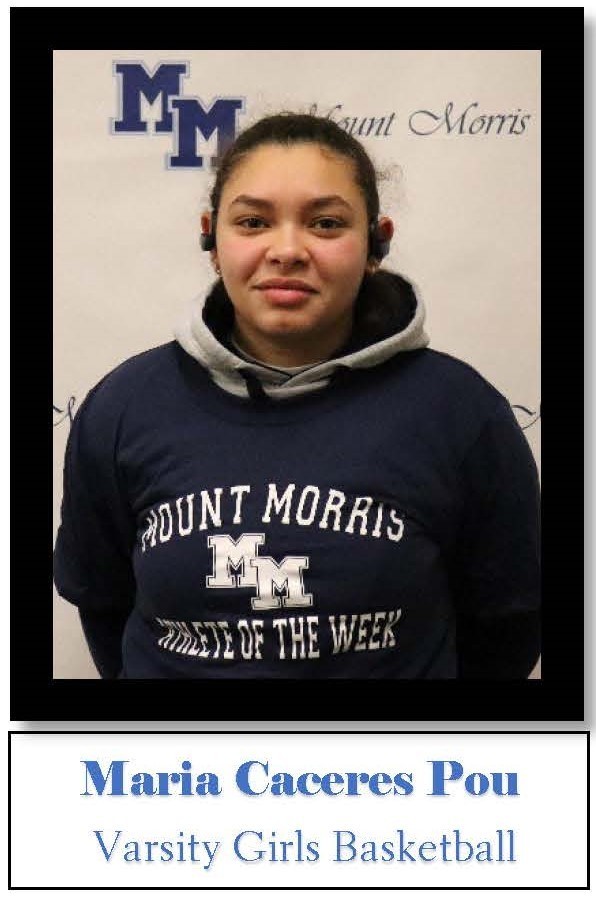 The Mount Morris PTSA is hosting their annual Christmas Shoppe for Elementary School children (PreK – 6) through tomorrow, Wednesday, December 8th. Even if your Child's class has already been, they can still bring in money to go shopping tomorrow. Most items are priced between $0.50 and $11.00 dollars!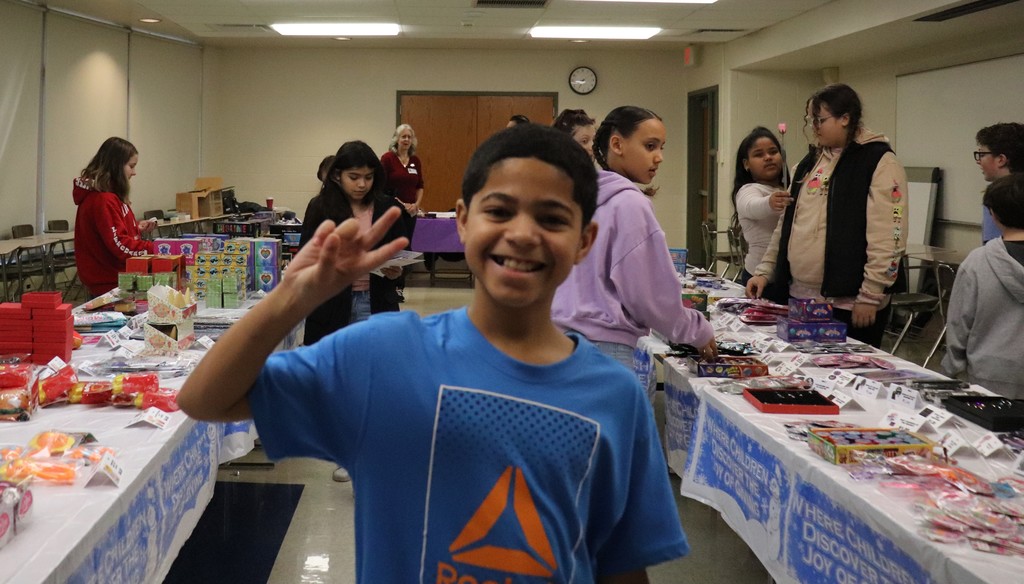 MMCSD Juniors are raising money for their week-long Close Up trip to Washington D.C. in March. This fundraiser is offering a huge selection of custom socks with so many fun prints to choose from! Priced at $11.99 for two pair, this is a great bargain and orders over $50 receive free shipping! Click on the following link to shop this fundraiser and then select the student you wish to support with your purchase:
https://www.sockathon.com/pages/CloseUpDC
. The annual Close Up trip provides the opportunity for students to discover the significance of DC's famous monuments, incredible Smithsonian Institution museums, and see awe-inspiring memorials. Students will also learn about the American political system. This is an amazing learning opportunity for our students. Thank you for your support!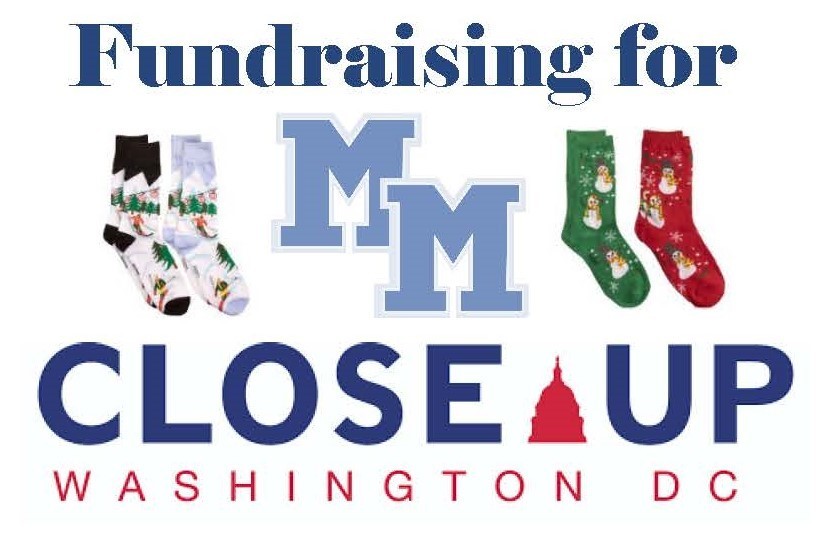 The Mount Morris PTSA will be hosting their annual Christmas Shoppe for Elementary School children (PreK – 6) beginning tomorrow and continuing through Wednesday, December 8th. All elementary students will have a chance to shop for their families during regular school hours! If you are interested in volunteering to assist with setting up and taking down the store or helping our students shop for their families, please click on the following link to sign up:
https://www.signupgenius.com/go/10c094ca5ad23abfcc61-mmptsa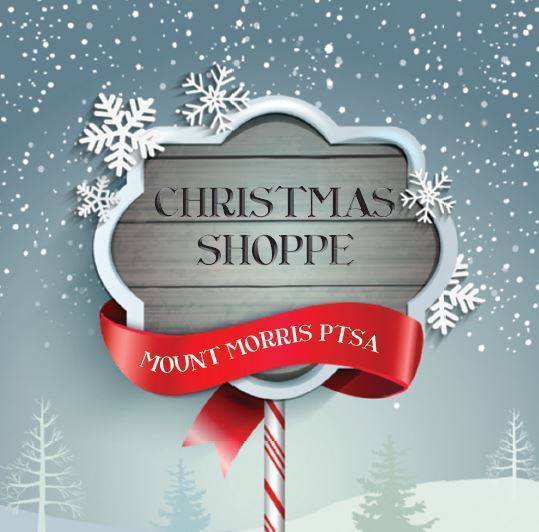 Join us for the MMPTSA'S Family Fun Night on Friday, December 9th from 6-8 pm! There will be open swim, board games, a craft, open gym, face painting and a free pasta dinner! All children must be accompanied by an adult. We hope to see you there!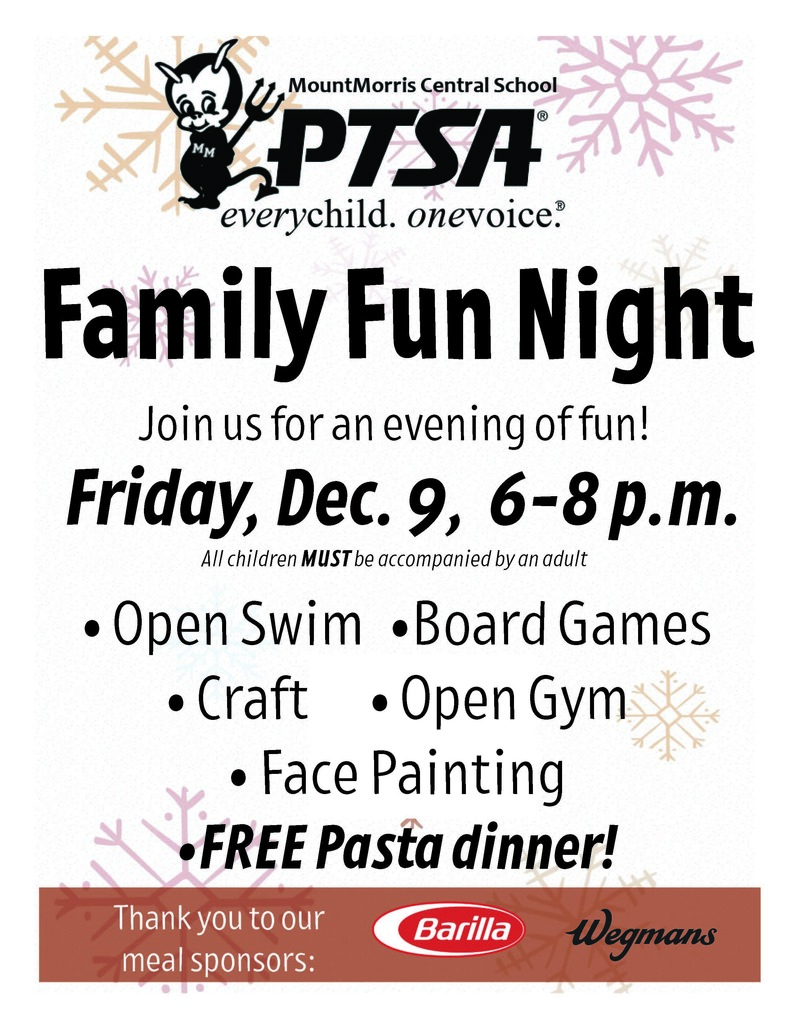 Please join us in the high school gym on Friday, December 16th for the Mount Morris Athletic Hall of Fame Ceremony where we will celebrate our 2022 Inductees: Richard Ceronie from the Class of 1969, Princess Fatima Finn from the class of 2001 and Aubrey Lonsberry from the Class of 2005. Our Girls Varsity Basketball Team will play at 5:30pm vs. Keshequa at 5:30pm and Hall of Fame ceremony will follow at approximately 6:45pm. Our Boys Varsity Basketball Team will play at 7:30pm vs. Keshequa following the ceremony. Go Blue!

Our Winter Concert will be taking place on Thursday, December 15th from 6:30 to 8:30 pm in the Auditorium. Elementary Band and Chorus will begin at 6:30 pm. High School Band and Chorus will begin at 7:30 pm. Both groups of students are very talented and cannot wait to perform for you! We will see you there!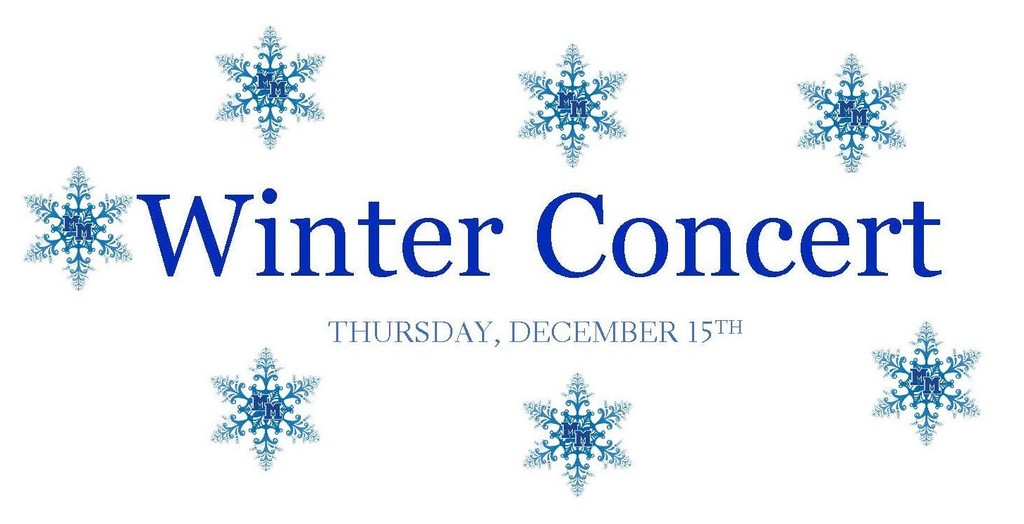 Our annual Coaches vs. Cancer Event will be held on Saturday, January 28th at 1 pm. If you would like to show your support for this event by purchasing a shirt, please fill out the form in the link below. T-shirts cost $15 and long sleeve shirts cost $20. A form must be filled out for each shirt you are ordering. Payment is due by Friday, December 16th, and can be dropped off at the visitor entrance or mailed to MMCSD, Attn. Janille Thomas, 30 Bonadonna Ave., Mount Morris, NY 14510. Please fill out the following form for each individual shirt you would like to order:
https://bit.ly/3FkIXUp
. Additional information about this event will be shared at a later date.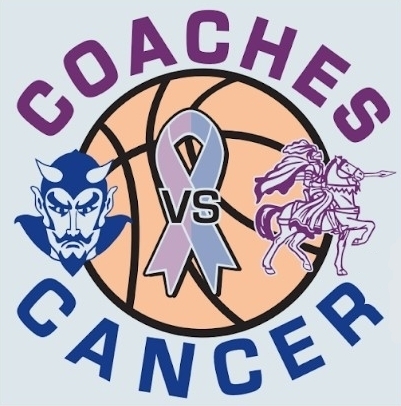 We would like to thank everyone who was able to attend our annual Grandparent's/Special Person's Day! Some of the fun activities available for special guests and students to participate in together were: watching a picture slideshow, reading, making a fall craft, stopping for a photo, visiting the book fair and eating lunch. We created a slideshow of this special event for your viewing pleasure; to view it, just click the following link:
https://clipchamp.com/watch/HjfLGsZzIHf?utm_source=share&utm_medium=social&utm_campaign=watch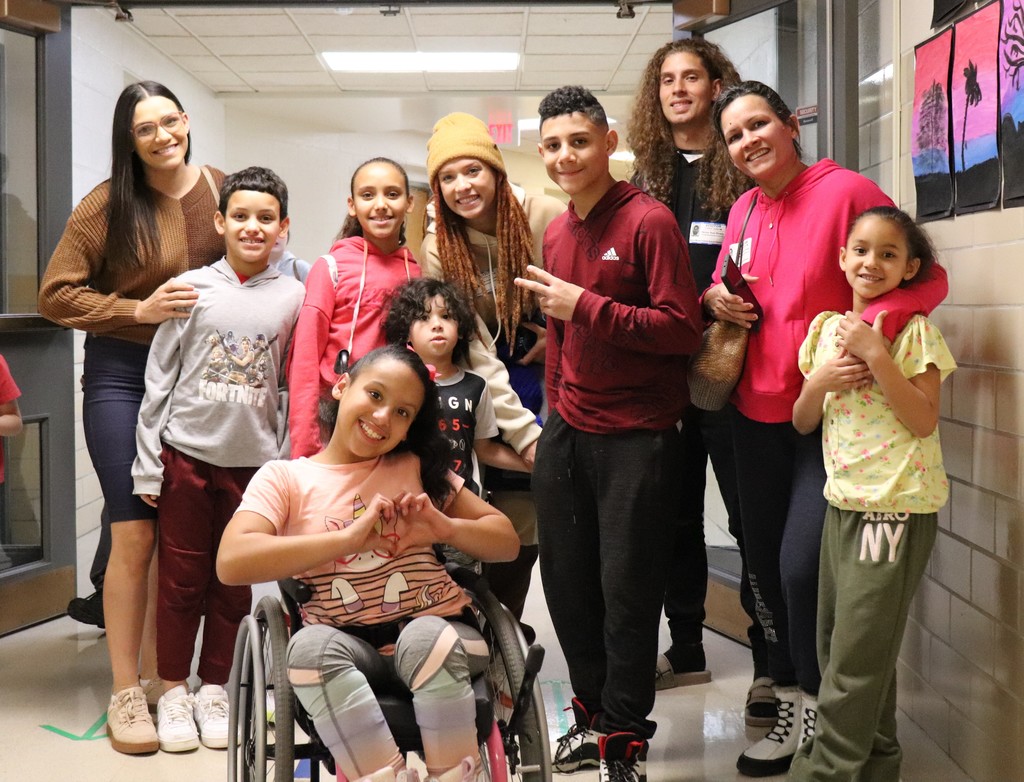 Attention students in grades 7-12! Swim Club will begin on December 8th and is open to students with all swim level abilities. Please let Mrs. Ingerick know if you have any questions!

MMCSD eighth grade students Shawntez Brown, Ben Canary, Addison DiPasquale, Damien Michaels, Bella Oddo and Ethan VanAernam participated in the New York State YMCA Youth and Government Conference in Albany. Following three months of preparation, students from across the state attend this 3-day experiential learning program in which they serve as part of a model state government debating bills they and their peers have written. "This conference is a scaffold for leadership. Students defend their ideas with the assistance from past high school attendees on the first day, then travel to the capital and formally debate throughout the morning and into the early evening. This is done in the state assembly, senate and committee chambers. It's a very rewarding experience for the members who attend!" said Mr. Gardner, who accompanied the students on the trip. These photos were taken at the Senate Chambers and during the presentation of the bill.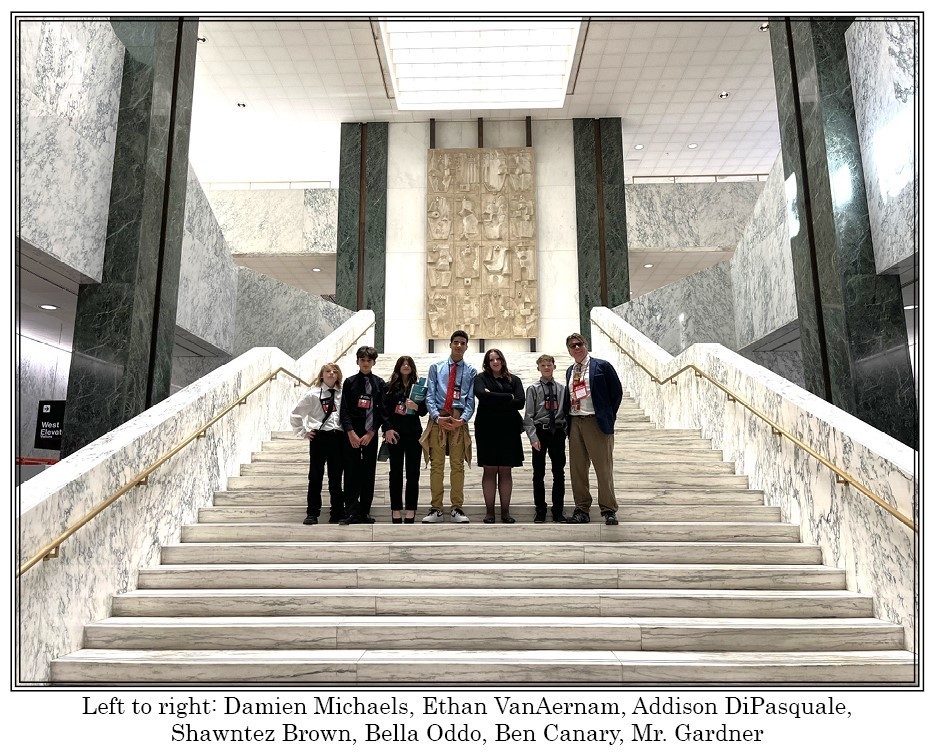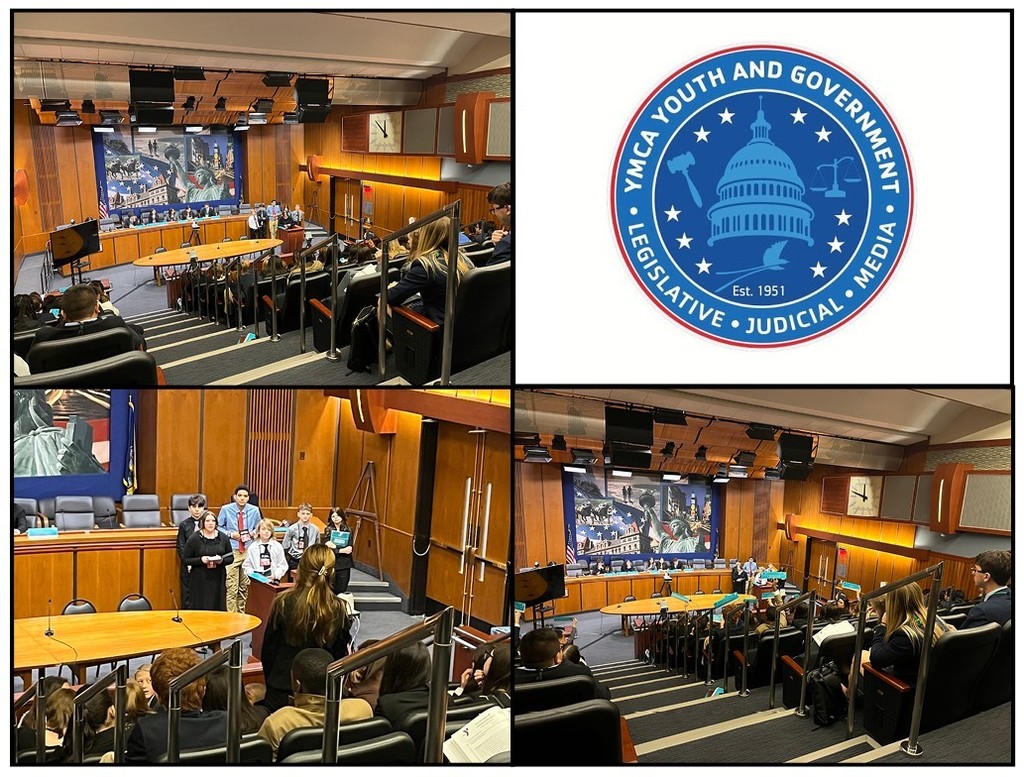 Congratulations to our first quarter High Honor and Honor Roll students!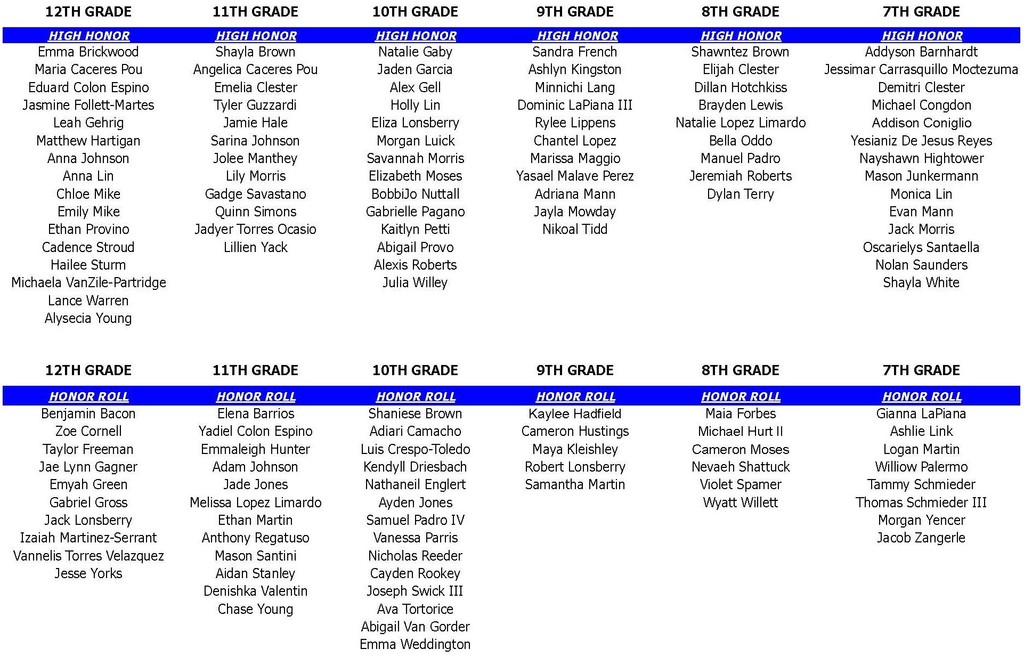 Our fifth grade classes celebrated a very special "friendsgiving" today! Students enjoyed a traditional Thanksgiving dinner prepared by their teachers. The fifth grade teachers also made each student a decorative plate with their name and a reason they are thankful for them!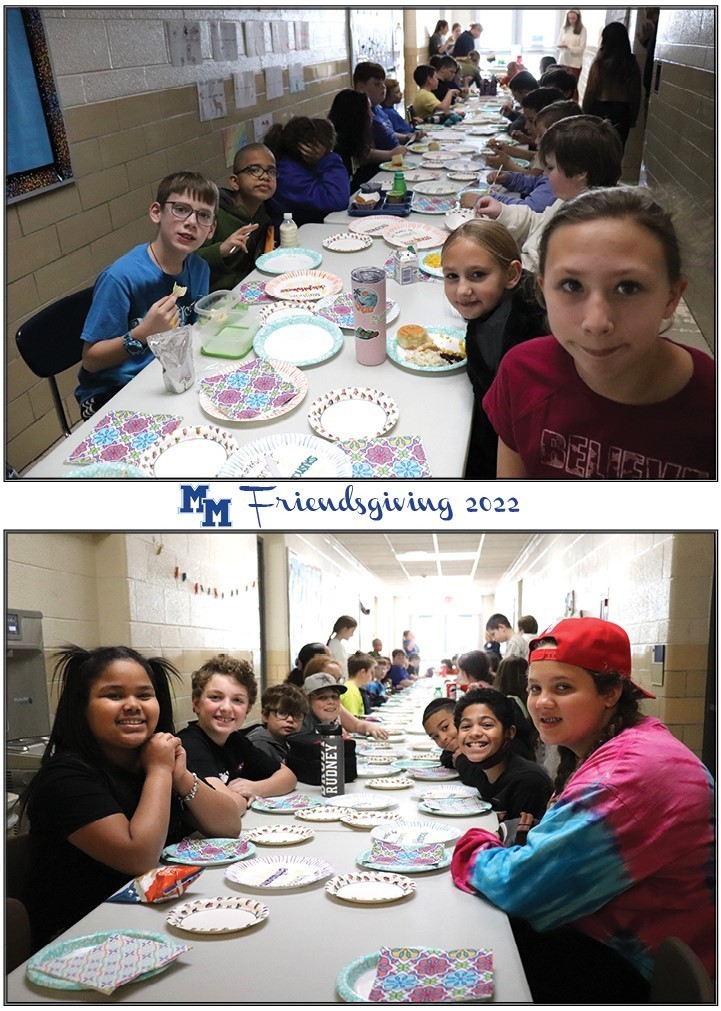 Enjoy these pictures from our Fall Play, "Appropriate Audience Behavior". From texting (or as the performers called it, "talksting"), crinkling chip bags, spilling food, sword fighting, arguing and more, this comedy certainly was not an example of appropriate audience behavior! The play was a lot of fun to watch and our Drama Club students wish to thank everyone who came out to support them!