Click on the following link to shop Mount Morris merchandise and support our Senior Class Fundraiser:
https://fancloth.shop/TKZPM
. Funds raised will help pay for special senior events such as Prom, class t-shirts and yard signs!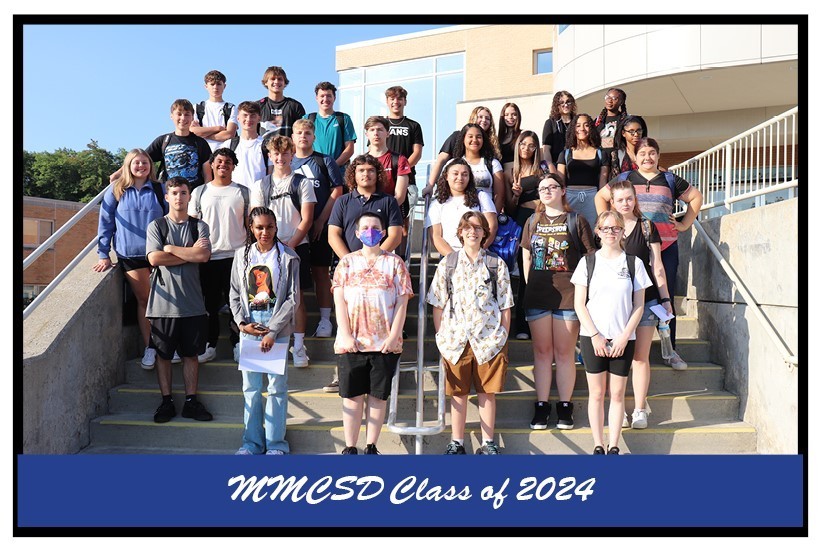 Congratulations to our Varsity Girls Soccer Team on their 2-1 win over Franklinville this past weekend! Some highlights from the game include Maia Forbes playing a thru ball that Adriana Mann ran to open the scoring for the game. With 3 minutes left in the first half, Maia and Adriana connected again, scoring a second goal. Sarina Johnson, Morgan Luick and Gabrielle Pagano led the team defensively. Abby Provo had 10 saves, Adriana Mann made 2 goals and Maia Forbes had 2 assists. The team will play in the Varsity Tournament this evening at 5:00 pm at the Cohocton Soccer Complex. Come out and cheer them on! Admission is $1.00.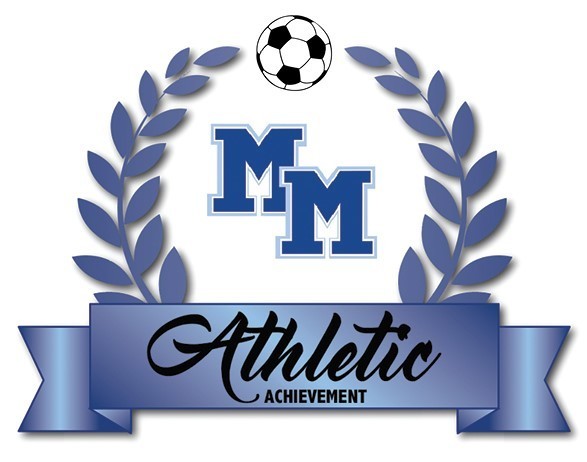 Welcome back MMCSD students!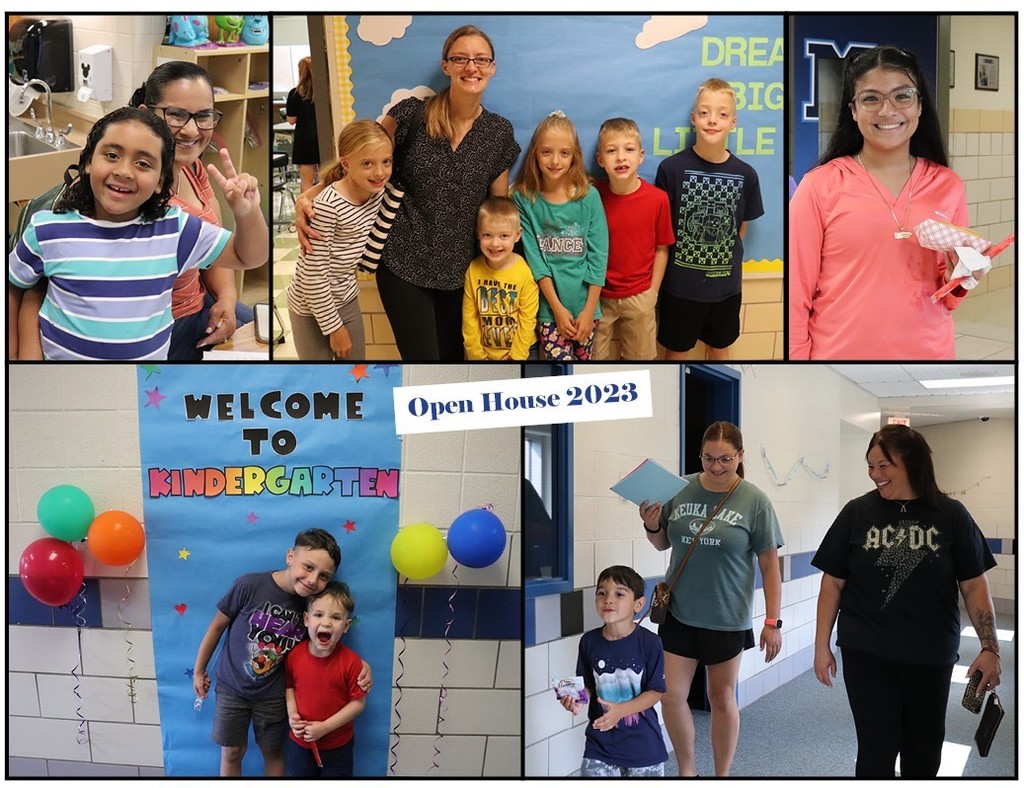 Our eighth annual Mount Morris Alumni Soccer Game will begin on Saturday, September 23rd at approximately 8:30 pm on the Varsity Soccer Field at the MMCSD Campus under the lights! The game will be co-ed. Current Varsity Boys and Girls players will be officiating and coaching the game with support from their mentors. If you are interested in playing in the game, the cost to register is $25 per person. Register now to ensure desired shirt size! Payments should be made out to Mount Morris HS Student Council. Please send registration WITH your $25 payment to either Mr. Schneider or Mrs. Thomas at the High School. Registration will be permitted at the event; however, shirts will be limited. The registration form can be downloaded by clicking on the following link:
https://5il.co/242hw
Participants should arrive at the park as early as possible on Saturday to cheer on the current Blue Devil teams! The first modified game begins at 9:00 am. Alumni game participants can take the field at the close of the last Varsity game to start warming up.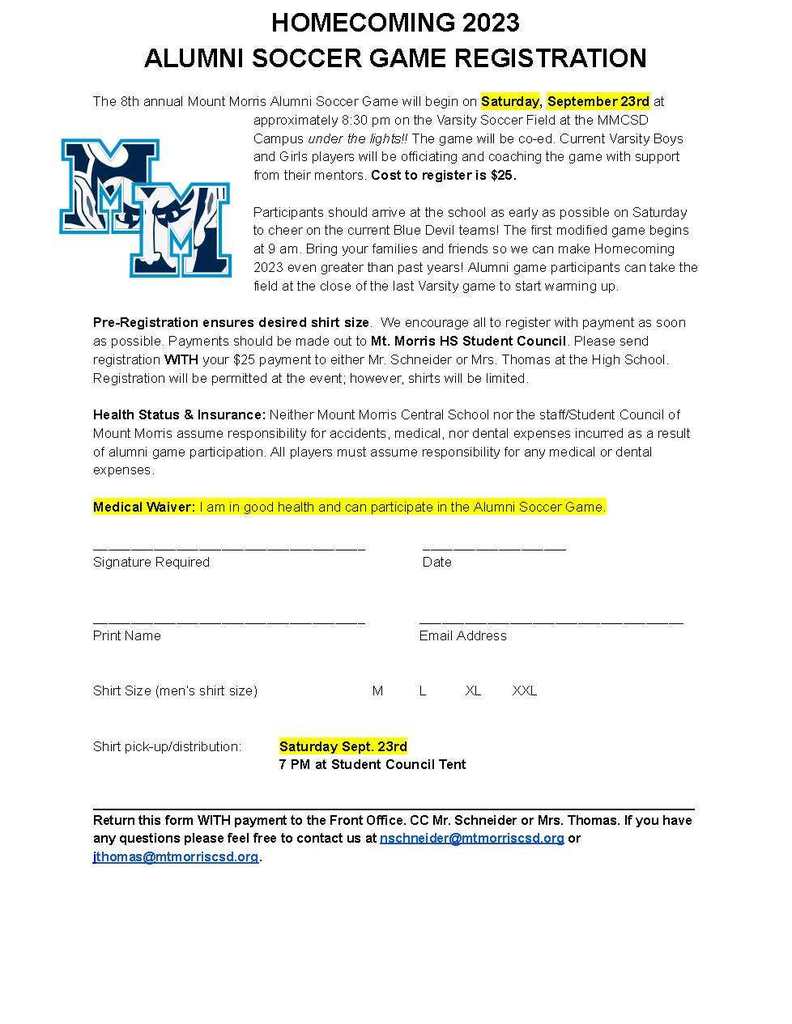 A Foodlink Pop Up Pantry will be held at the former Save-A-Lot building located at 15 E. State Street, Mt. Morris​ on Wednesday, August 30th from 10 am - 12 pm. To volunteer or find out more information, call 585-243-7299.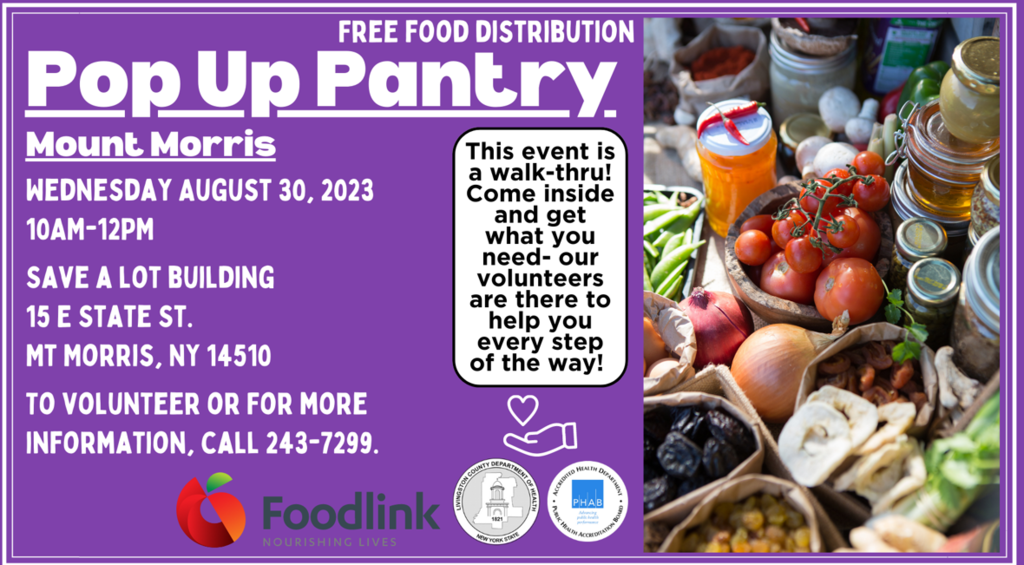 Our Mount Morris Varsity Club would like to invite you to their 14th annual Golf Tournament which will be held at the Old Hickory Golf Club on Saturday, August 26th! This event is sponsored by James Fitzpatrick and Old Hickory Golf Club. Proceeds will benefit our Mount Morris sports teams. Please click on the following link to view the registration form and details for the event:
https://5il.co/20bc0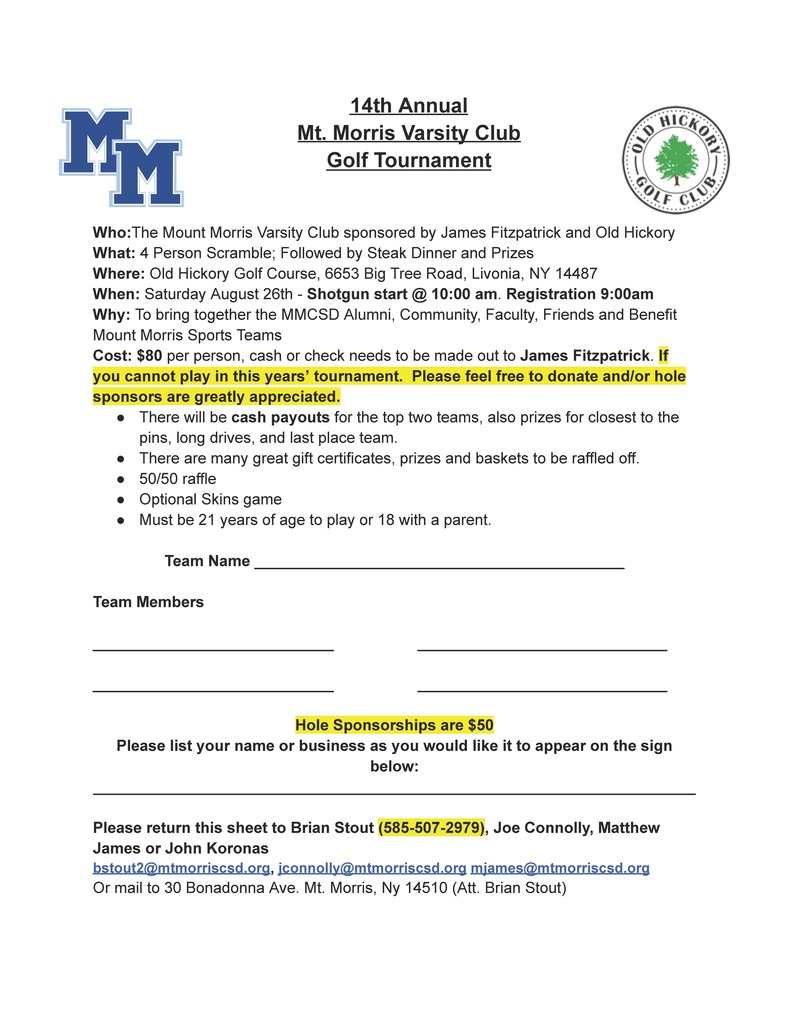 Attention Families! All classroom school supplies will be provided to students in grades PreK-12 for the 2023-2024 school year. Students will need to bring their own backpack, reusable water bottle, lunch bag (if they bring a lunch), sneakers and some grade levels may request an extra set of clothing. We hope you and your family are enjoying the summer!

The ​Summer Meals Program will be running 7/10 - 8/17. ALL CHILDREN IN HOUSEHOLD 18 AND UNDER EAT FREE! Breakfast: 8 - 8:30 am - Adult breakfast:​ $2.75. Lunch: 11:30 am - 12 pm - Adult lunch:​ $5.25.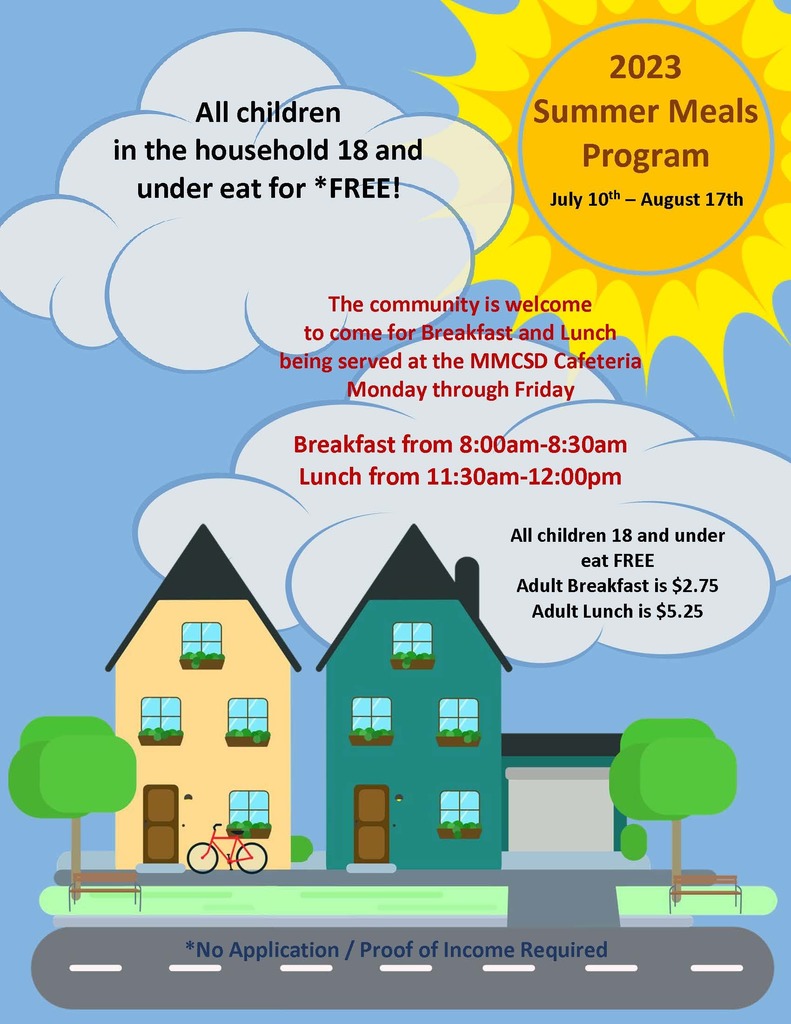 Congratulations to our June Elementary School PRIDE Award winners!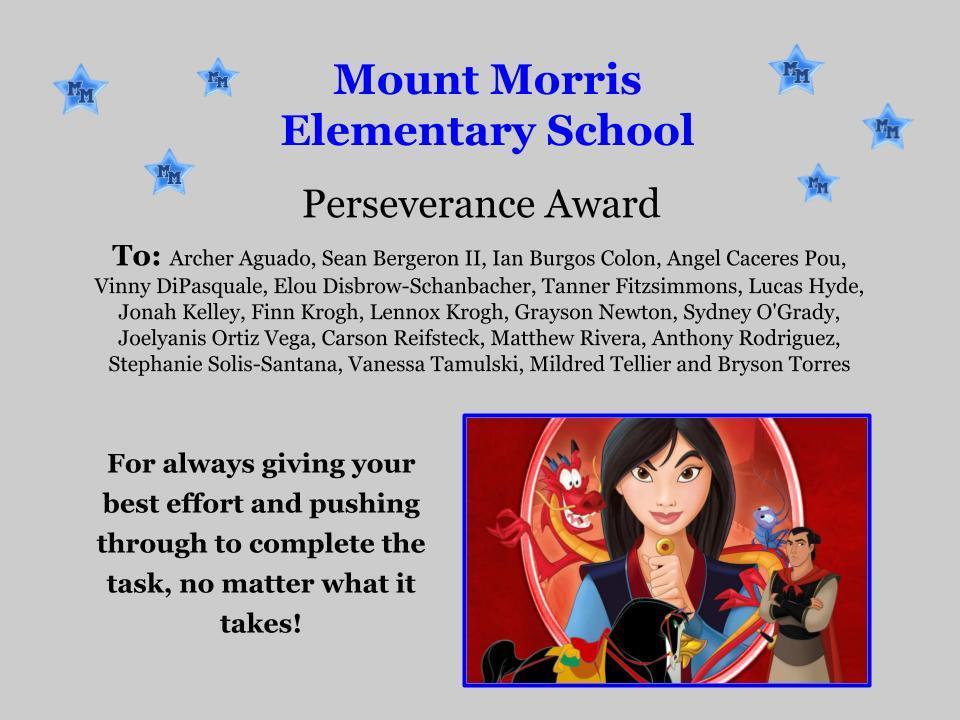 Our Mount Morris Elementary hosts a big celebration in honor of Flag Day each year! Flag Day, the anniversary of the Flag Resolution of 1777, was established on May 30, 1916, when President Woodrow Wilson issued a presidential proclamation declaring the national Flag Birthday to be on June 14th. This important tradition celebrates our liberties, families, friends, our Country and much more. Each year, two flags are raised in honor of Veterans and the flags that are lowered are given to the Veterans that were honored the previous year. Last year, we celebrated both Mr. Frank Cappadonia and Mr. Frank Lathrop, celebrating their accomplishments and honoring their service. This year's honorees are Mr. Jerry Swain and Mr. Dean Smith. During his time in service, Mr. Swain has had 3 overseas deployments to Iraq and Kuwait. Throughout his career he has earned numerous awards including the Joint Service Commendation medal, the Army Commendation medal, the Army Achievement medal and the Combat Action Badge. Master Sergeant Swain plans to retire from the military service in September of 2024 and will have nearly 38 years of service at that time. The Flag in the front of the building will fly in his honor for 1 year and we will present it to him next year at our ceremony. In January of 1969, Mr. Smith received a letter from the US Government informing him he was being drafted into the Army and must report to Fort Dix, New Jersey in February, 1969. He completed basic training at Fort Dix and was given orders to report to Fort Eustis in Virginia for the next 4 months to begin AIT training as a helicopter mechanic. The Army allowed him to go home for 3 weeks and then they sent him to Vietnam. He arrived at an air base in Canto Vietnam where he spent the next 13 months as a helicopter mechanic. Even though it was not his choice to enter the Armed Forces, he is proud to have served his country. He also hopes that more of our younger generations will think about serving our country. The Flag near the Athletic fields will fly in his honor for 1 year and we will present it to him next year at our ceremony. "Flag Day is a very special day for the Mount Morris Elementary School. We are able to recognize local men and women who have not only served Mount Morris but our country as well. Each year, I enjoy getting to know the honorees, their families, and their contributions to the Mount Morris Community! It is a day that makes us all smile!" said principal Dean. We hope you enjoy this video slideshow:
https://clipchamp.com/watch/xPoUllSkcv9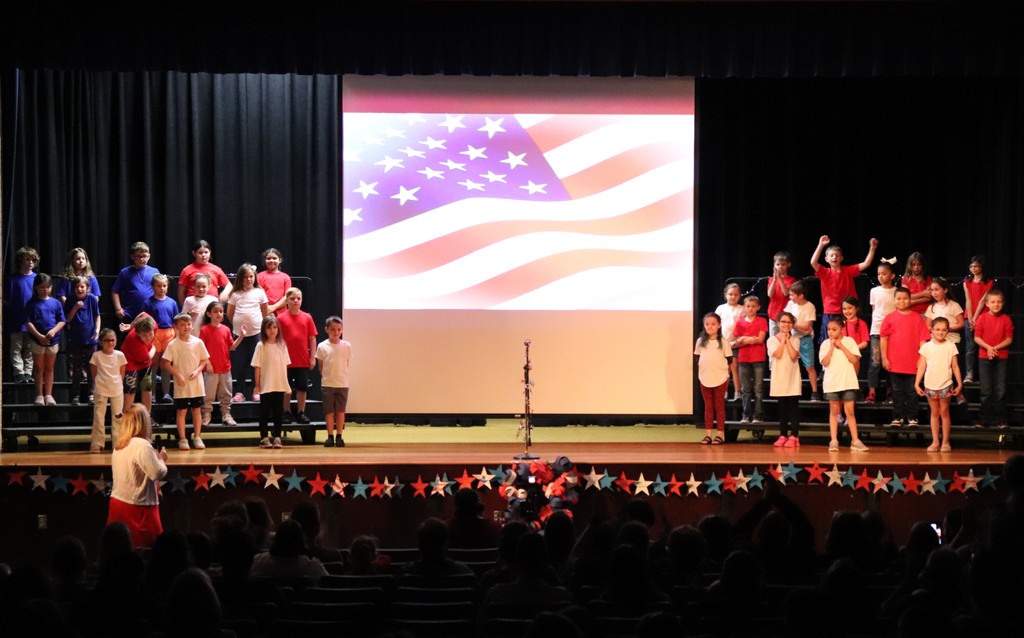 We would like to congratulate the class of 2029 on their 6th grade promotion! Today we celebrated these students moving up from Elementary School to Junior High. We hope you enjoy this special video:
https://clipchamp.com/watch/U5sMwUMYGJA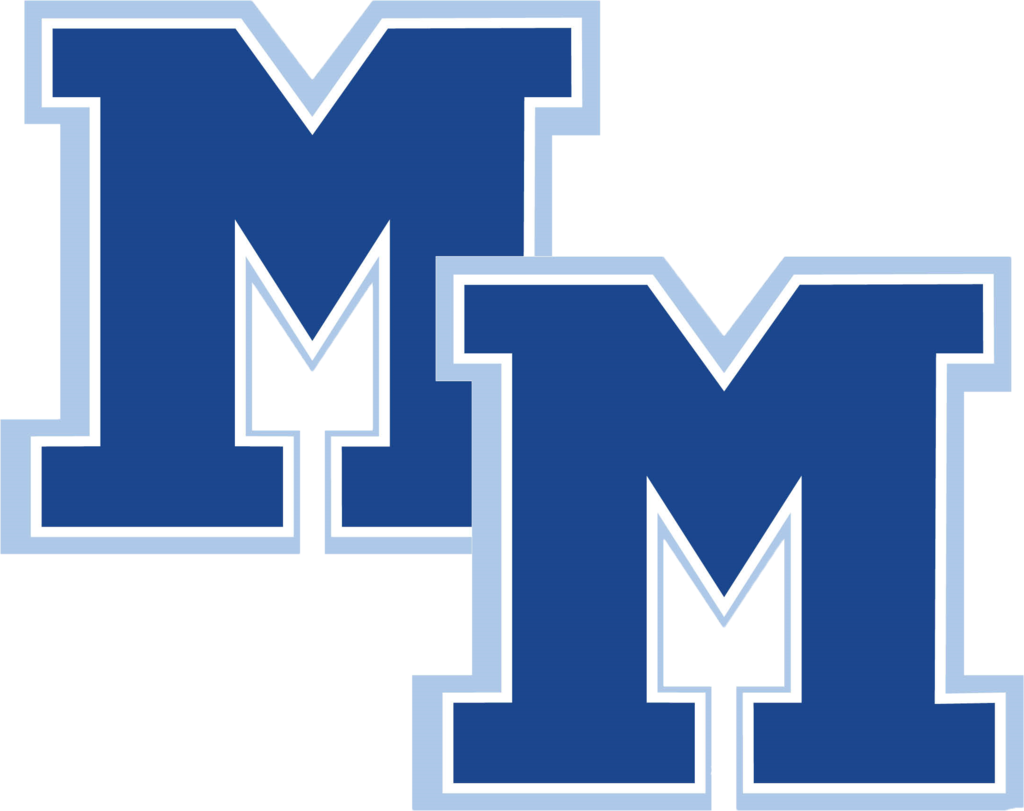 We would like to congratulate Addison Pagano (5th grade) on receiving the 2023 Do the Right Thing Award! This award is given to children by the Livingston County Sherriff's Department for their positive behavior, accomplishments, and good deeds. This recognition is for students who strive to make good choices, do well in school, give back to their communities, or demonstrate a "turn-around" or improved behavior. "Teaching students to do the right thing even when it's difficult is a hard skill to teach. It requires students to be mindful of their actions and how their actions can affect themselves and others. There is one student in particular who always does the right thing and exemplifies all the qualities necessary to be a positive leader and role model for her peers. Addison Pagano is kind, responsible, respectful, courageous, and honest. Addison, day in and day out, comes to school to be the best student and friend she can be. Addison works hard to master instructional material, to treat others with respect and dignity, and to be the best person she can be, even when no one is watching. Not only does Addison demonstrate her leadership and role model skills in the classroom, she also shows them it in her extracurricular activities. She is an active member of Student Council, where she holds an elected position, attends monthly meetings, and assists younger peers on safety patrol. Addison's natural ability to be a role model doesn't stop once she leaves school; she is also an active dancer at a local academy and plays soccer and basketball on the town's sports teams. Addison is a wonderful student and person, and I am so proud of all of her accomplishments," said Mrs. Smith.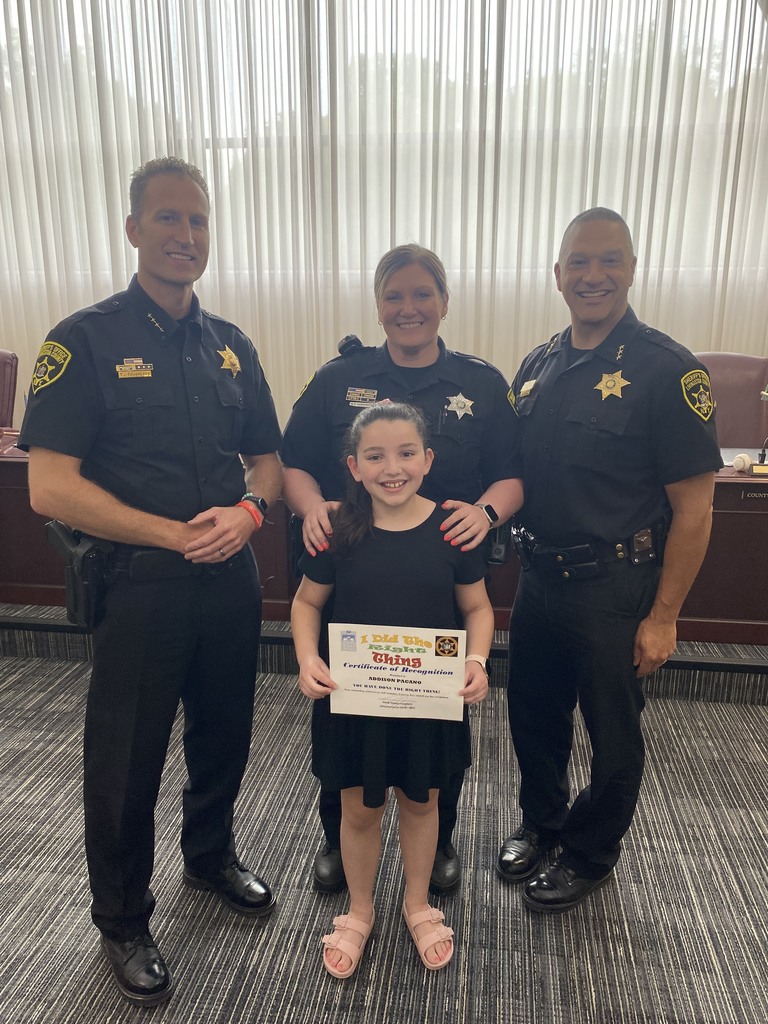 We would like to congratulate Navier Ford (Class of 2023), on receiving the Student of the Year Award for Mount Morris CSD from the Livingston County Sheriff's Office! Navier works hard, always pushes himself to do better and encourages those around him. He is the definition of school spirit and we will truly miss seeing and interacting with him every day after graduation. Navier is a three-sport athlete who has many accomplishments, including being a two-time sectional champion in both Soccer and Basketball, being named a Basketball LCAA All-Star, setting school records in Soccer for most goals in a single game and most goals in a season as well as being part of the League Championship win in Track. Navier also excelled in the Culinary Arts Program through BOCES and we can not wait to see where his future takes him. "Navier has overcome adversity and persevered. He is a positive person and a great role model. For these reasons, I am proud and pleased to present the 2022-2023 Livingston County Sheriff's Office – Student of the Year award to him," said Deputy Harrington.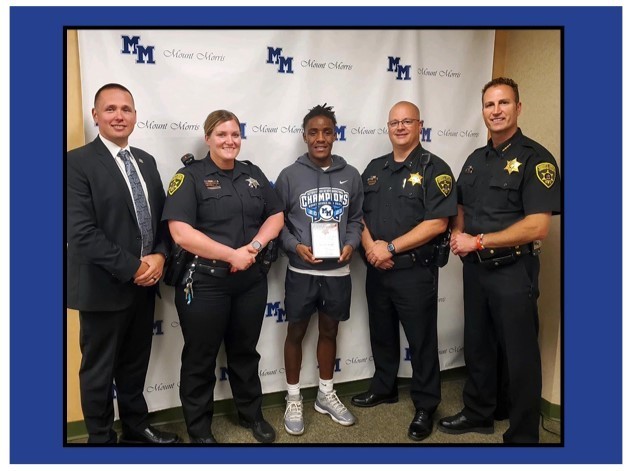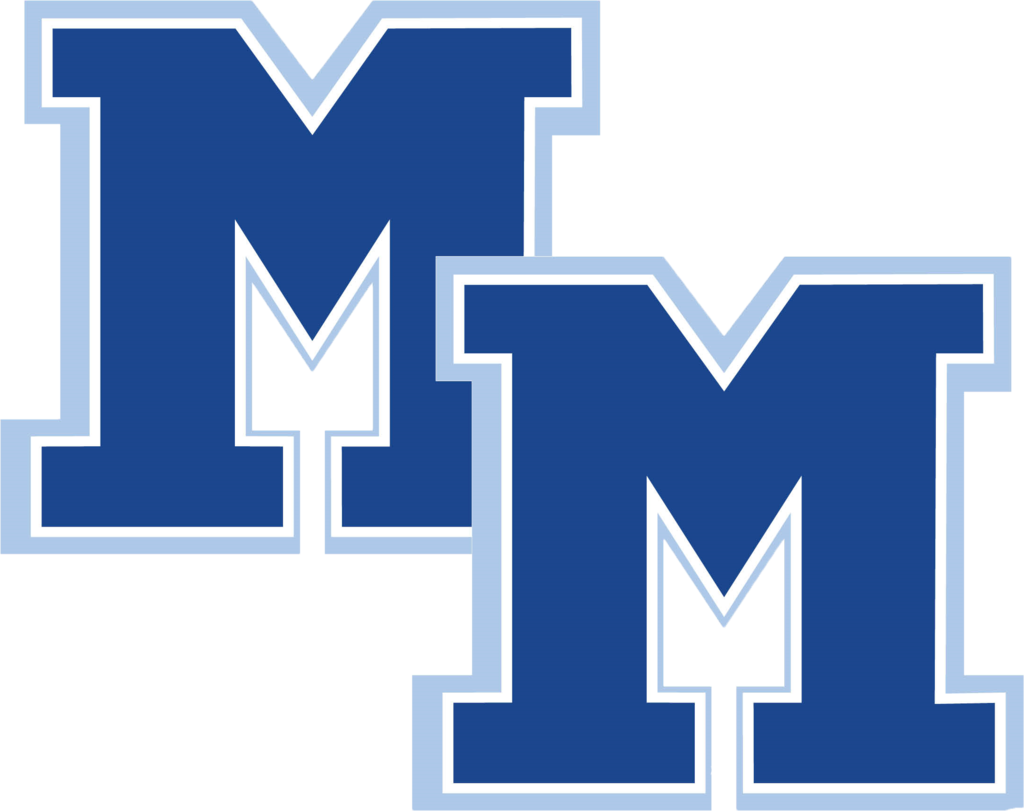 Congratulations to our Athlete of the Week, Adam Johnson! "Adam has done incredible things so far this season. He has put in so much work the past few years, even between seasons, and it shows. He has dropped over 9 seconds in his 400 hurdles and is the Sectional Champion in this event. Adam has scored in every single meet, has been a leader on the team as a captain and is always willing to do whatever events are needed," said Coach James.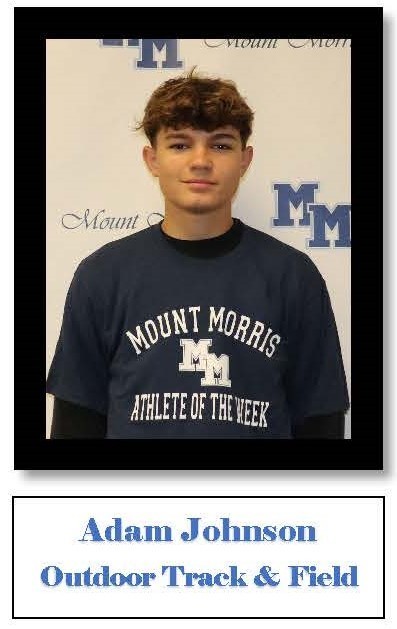 Congratulations to our May Junior High and Senior High Student of the Month PRIDE Award Winners!

Congratulations to our May Elementary School PRIDE Award winners! Our PRIDE word for June is Perseverance.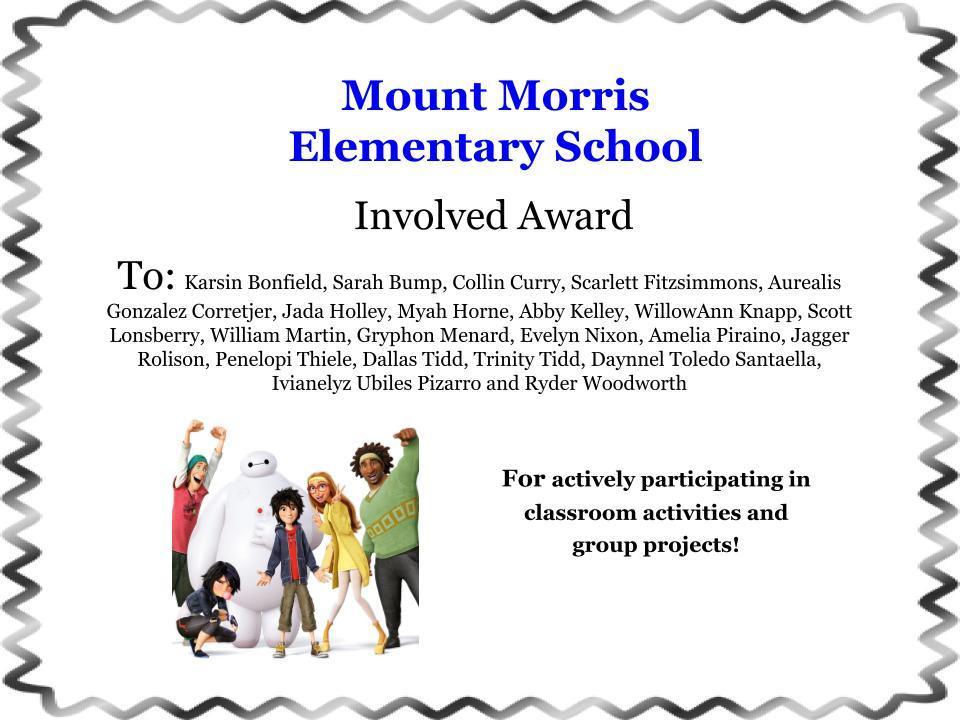 On Monday, our Pre-K classes were able to visit the Humphrey Nature Center. It was a beautiful day and everyone had so much fun!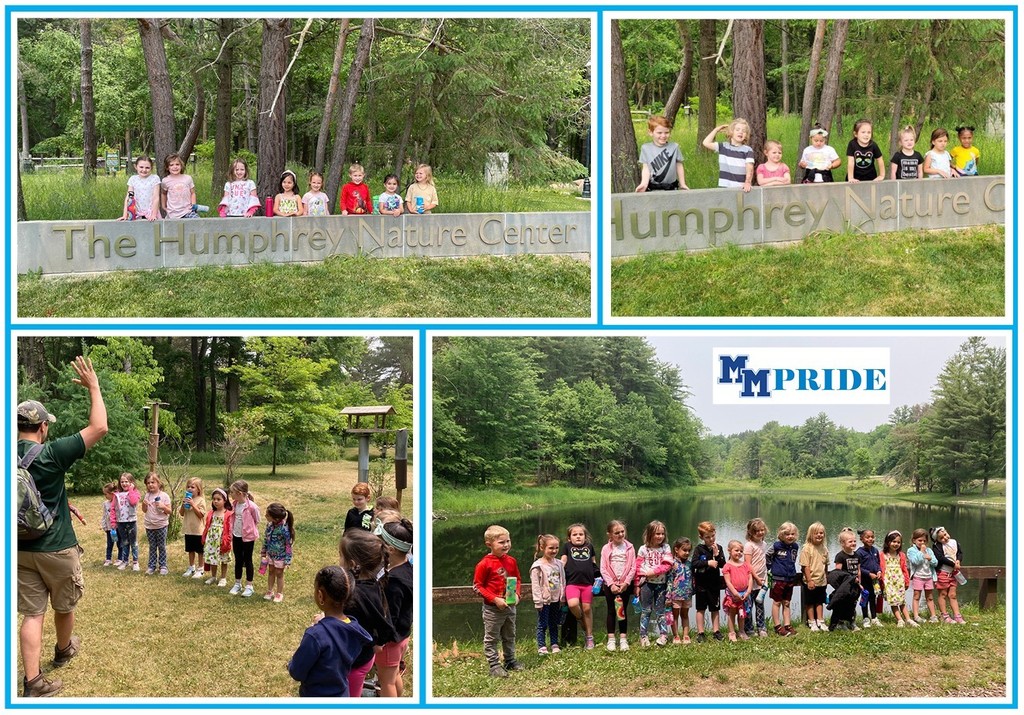 We would like to thank The Kiwanis Club of Mount Morris for donating flower growing kits and soil! The school's Environmental Club and Key Club teamed up to plant the seeds. Elementary students are caring for the plants in their classrooms and once the flowers are big enough, they will be transplanted to the front of the school and courtyard.


Congratulations to Ethan Provino and the Section V Team for winning the School Athletic Association Golf Championship Team Title! Click on the following link to read the Daily News article:
https://bit.ly/3WZ9CNB
.